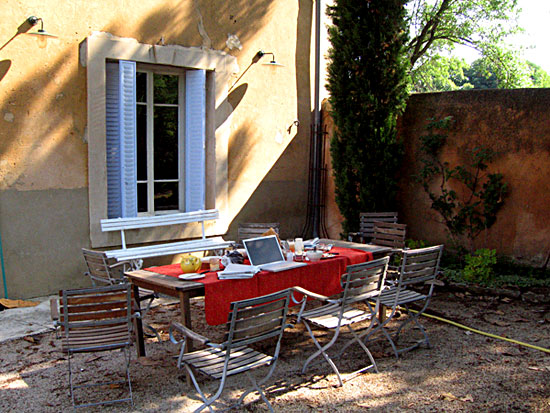 (We're on holiday.)
Waking to sunshine, every morning without fail.
Strolling to the village to buy (i) newspapers and (ii) croissants, pain au chocolat and baguettes for breakfast.
Sitting in the shade, reading (i) from cover to cover and munching (ii) in a companionable silence.
Greeting a sleepy son, recently risen from his bed and now on his way to the pool. Marvelling at the fact that the last thing he did last night was to swim under the stars, with the underwater lights on.
Discussing with one's host whether we should make more coffee, or simply sit and have a cigar. Decisions, decisions…
Browsing through the pile of books on the hall table trying to decide which one to read today. (This is book-a-day territory.)
Wondering why anybody would want to live anywhere else.