This evening, small groups of people could be seen following signs like this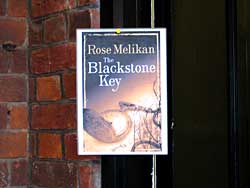 placed strategically round a Cambridge college. They were heading for the launch of Rose's first novel.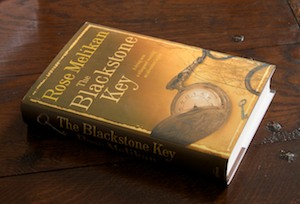 It was an interesting gathering. Her publisher and agent both remarked on how different it was from a standard London-based book launch. For one thing, everyone turned up early. For another, most seemed glad to be offered a glass of wine. There was an intriguing mix of techies (Quentin's mates: Rose is his wife), legal types (Rose is an academic lawyer), friends and family. A chap from Heffers (Cambridge's longest-established academic bookshop) was there too — and sold 45 copies on the night.