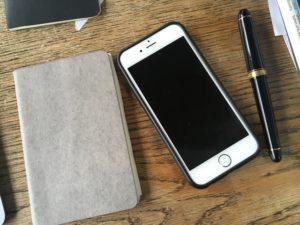 I find the media obsession with Apple's valuation really tiresome. That's not just because I don't own any shares but also because it suggests that mainstream journalists haven't been paying attention. Way back in August, for example, Bloomberg's Tim Culpin published a very perceptive piece under the headline "Dark Clouds Gather as Tech Stockpiles Hit Pre-Crisis Levels" which made it crystal clear that there was a slowdown coming.
But even if journalists don't pay much attention to supply chains you'd have thought that common sense and everyday experience would have taught them that the iPhone picture was changing. I've lost count of the number of friends, colleagues and acquaintances who are happily still using their four- or five-year-old iPhones. The devices still work perfectly for their purposes. Sure, the camera isn't as good as the one on the iPhone XS, but it's still good enough for everyday use. My trusty old iPhone 6 is still more than adequate for my purposes. In fact, since the last couple of IOS updates and a replacement battery, it's as good as it ever was. And one of the things that would stop me upgrading is that I find its fingerprint recognition much more convenient for secure online activities than the much-touted face recognition in the newer iPhones would be. I've been an early adopter and a gadget freak for as long as I can remember. So if I'm not upgrading, then must be lots more like me.
Could it be that most mainstream tech journalists always have the latest iPhones because their employers pay for them? And so they have fallen into the delusion of thinking that they're normal consumers?