This blog is now also available as a once-a-day email. If you think this might work better for you why not subscribe here? (It's free and there's a 1-click unsubscribe if you subsequently decide you need to prune your inbox!) One email a day, in your inbox at 07:00 every morning.
---
England's green and pleasant land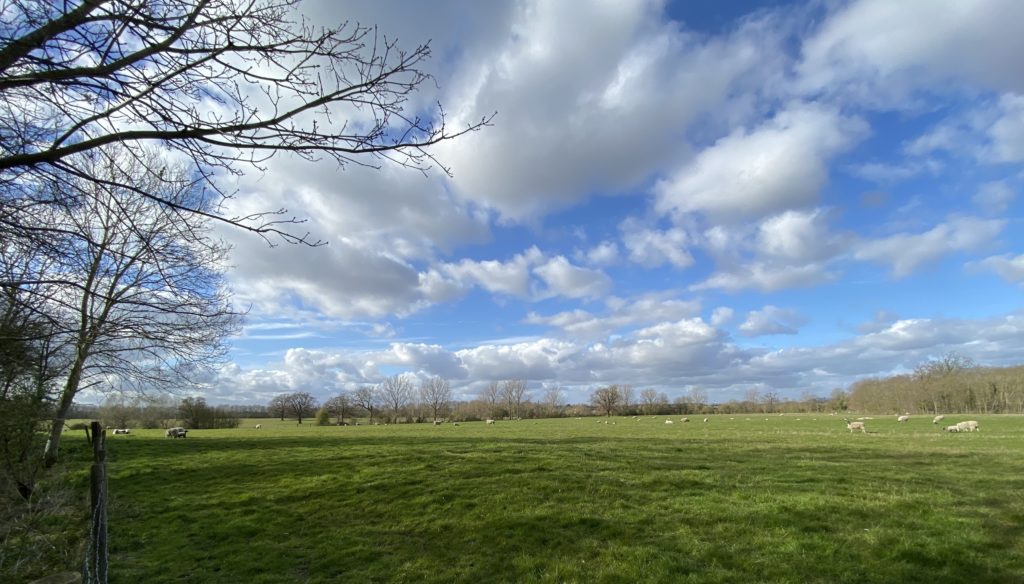 As seen on our permitted 'exercise walk' yesterday.
---
Who needs a government when you've got Amazon to keep things running?
This morning's Observer column:
This pandemic will radically transform the industrial and commercial landscape of western societies. Lots of companies – large and small – will go to the wall, no matter how fervent government promises of support are. But when the smoke clears and some kind of normality returns, a small number of corporations – ones that have played a central role in keeping things going – will emerge strengthened and more dominant. And chief among them will be Jeff Bezos's everything store.

What we will then have to come to terms with is that Amazon is becoming part of the critical infrastructure of western states. So too perhaps are Google and Microsoft. (Apple is more like a luxury good – nice but not essential, and the only reason for keeping Facebook is WhatsApp.) In which case, one of the big questions to be answered as societies rebuild once the virus has finally been tamed will be a really difficult one: how should Amazon be regulated?
---
Why the US now has a health crisis, an economic crisis and a democratic crisis — simultaneously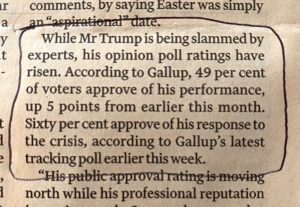 From this weekend's Financial Times.
---
How an actual virus should make one chary of celebrating 'Going Viral'
Lovely essay by Lee Siegel on the irony that it seems only yesterday when "going viral" was a sign of contemporary online success.
Consider what is now surely the quaint abomination of going "viral." It was never really clear what was so great about a viral phenomenon anyway, except for the uncertain benefits briefly bestowed on some of those who went viral. If you are swept along with a viral event, then you are robbed of your free will every bit as much as if you were sick.

But so smitten were we by the personal gratification and commercial rewards of going "viral" that we allowed the blithe use of the term to dull our alertness to its dire scientific origins, as well as to what turned out to be the political consequences.

For much of the populace, any proud possessor of viral status was king or queen for at least a day. The eerie images of the virus now stalking humanity, its spikes resembling a crown, are like a deliberate, malevolent mockery of our viral internet royalty.

Writing in "The Tipping Point," published in 2000 and the bible of viral culture, Malcolm Gladwell talks about how what he calls "emotional contagion" can be a powerful tool for the world's influencers. He then goes on to make an analogy between the Spanish Flu pandemic of 1918 — a nightmare long unspeakable, suddenly oft-cited — and his concept of "stickiness," a precious quality of persuasion that fastens people's attention on whatever you are trying to sell.
And now? The only way of avoiding 'going viral' is to hide away and cut yourself off from society. Suddenly, Siegel writes, "slow the spread" and "flatten the curve" has made "going viral" and "trending" sound like "telephone" and "typewriter."
Great essay. Worth reading in full.
---
Quarantine diary — Day 8
---