An ideal gift for Trump on January 20?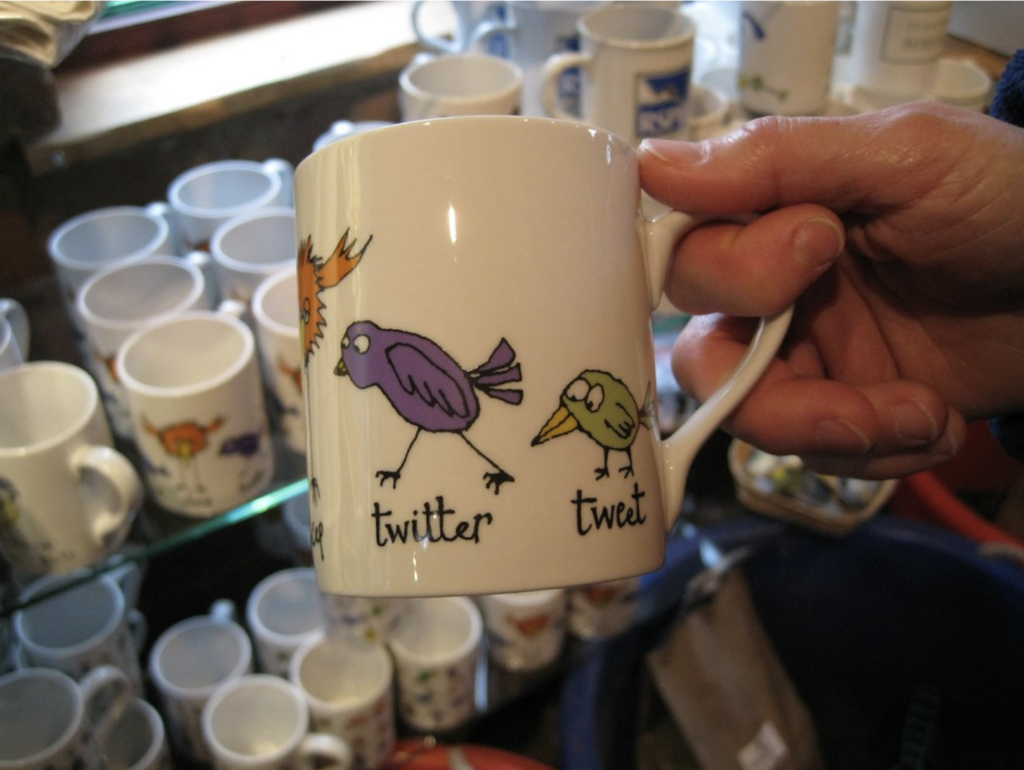 ---
January 6 in 180 seconds
Great video by Politico.
---
Quote of the Day
"According to a snap YouGov survey released on Thursday, just 27 per cent of Republicans considered the attack on the Capitol a threat to democracy, while 45 per cent of them approved of the storming of the halls of Congress."
Financial Times, 9 January.
---
Musical alternative to the morning's radio news
Vivaldi Four Seasons: Winter, complete; Cynthia Freivogel, Voices of Music
Well, it is Winter!
The original version performed on original instruments by Cynthia Miller Freivogel and the Early Music ensemble Voices
---
Long Read of the Day
 How @realDonaldTrump Changed Politics — and America
Not that long, but thoughtful throughout. Derek Robertson on how Trump 'governed' 140 characters at a time.
---
Katharine Whitehorn RIP
One of the great figures of British journalism has died, at the age of 92, after some tough years with Alzheimer's.
I started writing for the Observer in 1982, by which time the was already a legend (she had started on the paper in 1963, when I was still an undergraduate) and I was, frankly, in awe of her. She had the accent and bearing of a dowager duchess, combined with the sense of humour of a longshoreman. And that voice! "Two parts Diana Rigg to one part James Mason" as my Observer colleague Rachel Cooke put it.
She may have looked and sounded like a duchess, but in person she was friendly, warm, welcoming and supportive, especially to younger hacks. Many women journalists particularly remember her encouragement with affection and gratitude. For them, she was a lodestar: the first woman to hold down a serious editorial job in a major British newspaper.
And not just journalists. I had a lovely email today this morning from a friend who remembered Katharine as "a shining light in my girlhood… She responded very generously to my letter seeking advice, in the face of strong parental opposition, on how to become a writer. I read her column in the Spectator avidly- a magazine provided with astonishing forethought by my Manchester girls' grammar school. I miss who she was."
When it became clear to her that she would have to get to grips with "the dreaded email" she and I had several conversations on the subject in which I tried to be encouraging. I think that initially her household must have had a Virgin connection, so I still treasure the email she sent me on 20 April 2011 from her new @gmail address which read: "I am no longer Virgin!"
May she rest in peace. If I were a believer I think I'd have fun imagining the exchanges between her and St Peter before he felt obliged to hold the door open (and roll out the red carpet) for her.
The Guardian had a nice obituary of her and Barbara Ellen has a generous tribute in today's paper.
---
How FarmVille and Facebook helped to cultivate a new audience for gaming
My Observer column this morning.
Two deaths you may have missed last week – for the simple reason that you have better things to do with your time than monitoring the tech industry. One was the end of FarmVille, a simplistic, time-wasting online game that consumed the attention of millions of Facebook users over the years; the other was the much-delayed execution of Flash, the animation tool that powered countless games and assorted website tricks for two decades, but which will no longer be supported by most web browsers or by its maker, Adobe.

As it happens, both deaths are related, because one application used the other, but both were ubiquitous for different reasons. The FarmVille story is about human nature and the dynamics of addiction, social media and surveillance capitalism, whereas Flash is really just about tech and the evolution of the web…
Do read the whole piece
---
Boris Johnson on Trump
From an interesting FT piece by Kim Darroch, the former UK Ambassador to the UK (who Johnson declined to support when he was attacked by Trump):
Through much of this time, Mr Johnson was foreign secretary and a frequent Washington visitor. On policy, he was poles apart from Mr Trump: an advocate of action on climate change, a liberal on immigration, a supporter of the Iran nuclear deal. Yet he was also intrigued, I believe, by Mr Trump's rise to power, by the devotion he inspired among supporters, and by his never-give-an-inch approach to the media. Mr Johnson also thought he could manage Mr Trump, build a much stronger relationship than Mrs May, and make domestic capital out of his support for Brexit and a UK-US trade deal.

These were reasonable objectives. It's important that the British prime minister be close to the US president. But Mr Johnson never knowingly understates, and this led him to statements he didn't need to make: asserting that Mr Trump had "many, many, good qualities", was "making America great again", and even suggesting he was as good a candidate as Barack Obama for a Nobel Peace Prize.
---
Other, hopefully interesting, links
 The Impractical but Indisputable Rise of Retrocomputing. Digital nostalgia, really. I still have my original Macintosh. Sigh. Link
 Let there be lights! Lovely use of drone technology. Thanks to Quentin, who spotted it. Link
---
This blog is also available as a daily email. If you think this might suit you better, why not subscribe? One email a day, delivered to your inbox at 7am UK time. It's free, and there's a one-click unsubscribe if you decide that your inbox is full enough already!
---