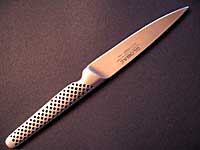 A Global utility knife, IMHO the best in the world. It's Japanese, beautifully made and perfectly balanced. And sooo sharp. I'm the cook in our household, so this is a working tool, not a toy.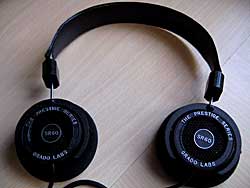 A pair of Grado SR-60 open-back headphones. I know, they look like something that Soviet radio operators used to wear, but they're exceedingly comfortable and provide wonderful, rich audio.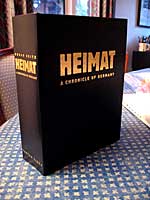 The DVD set of Heimat 1, Edgar Reitz's stunning saga of life in rural Germany between the First and Second World Wars. I was a TV critic for 13 years, and when I quit in 1995 an interviewer asked me what I would remember most from my stint. I had no hesitation in responding "Two things: Reitz's Heimat and Dennis Potter's The Singing Detective".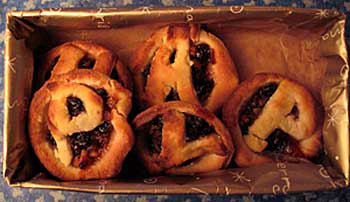 But by far the best presents I got were some mince pies specially baked by my daughter for me on Christmas Day with the letters of "Happy Xmas" cut out in pastry and presented in a hand-made box.