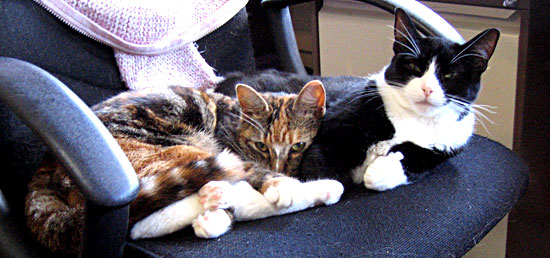 Tilly and Zoombini, on a chair in my study.
Tilly's expression reminds me of two lines from the Irving Berlin song, Sisters, (from White Christmas):
Lord help the mister
Who comes between me and my sister.
LATER… Just noticed another picture of the two, taken in the summer,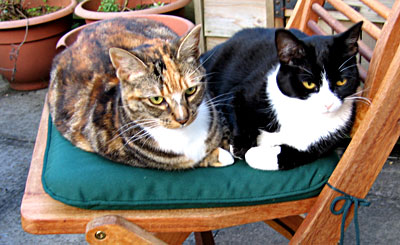 and realised that Tilly invariably sits on her sister's right.