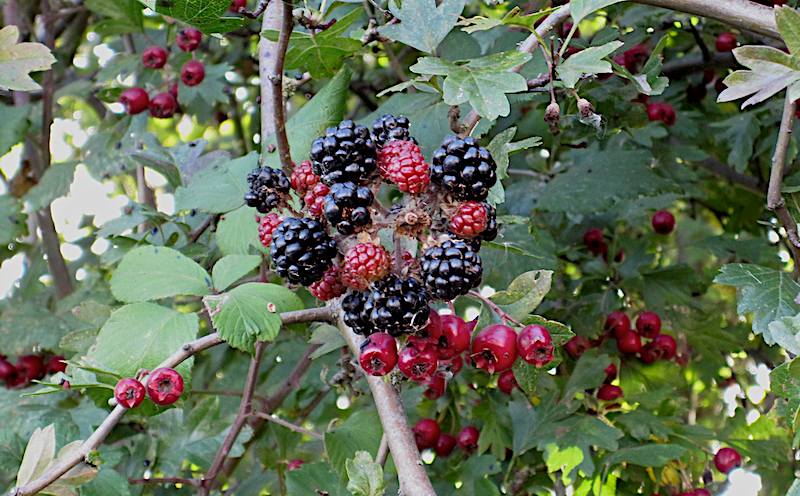 It's been one of those perfect September days — sunny and warm and incredibly peaceful. Late in the afternoon my daughter and I went out into the local hedgerows to pick blackberries for supper. It's one of the loveliest pleasures of this time of year — getting one's hands sticky with berry juice; deciding which ones to eat and which to bring home; wondering about the injustice of the law which determines that the best, juiciest blackberries are always out of reach.
The crop this year has been simply wonderful. In the end, we had to tear ourselves away — otherwise there would be no crumble for supper. But in the 20 minutes or so we were out we picked two punnets'-worth. Effortlessly.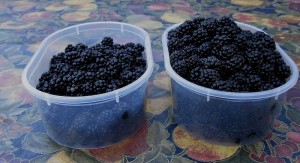 The (apple & blackberry) crumble's in the oven as I write. Mmmm…..
LATER: Lovely email from a reader:
Reminds me that today, September 21st is St Matthew's day. My mother used to tell me that on the next day, Sept 22nd, the Devil casts his hoof over the blackberries, and from that date onwards the blackberries became more and more insipid.