The underwater Barbican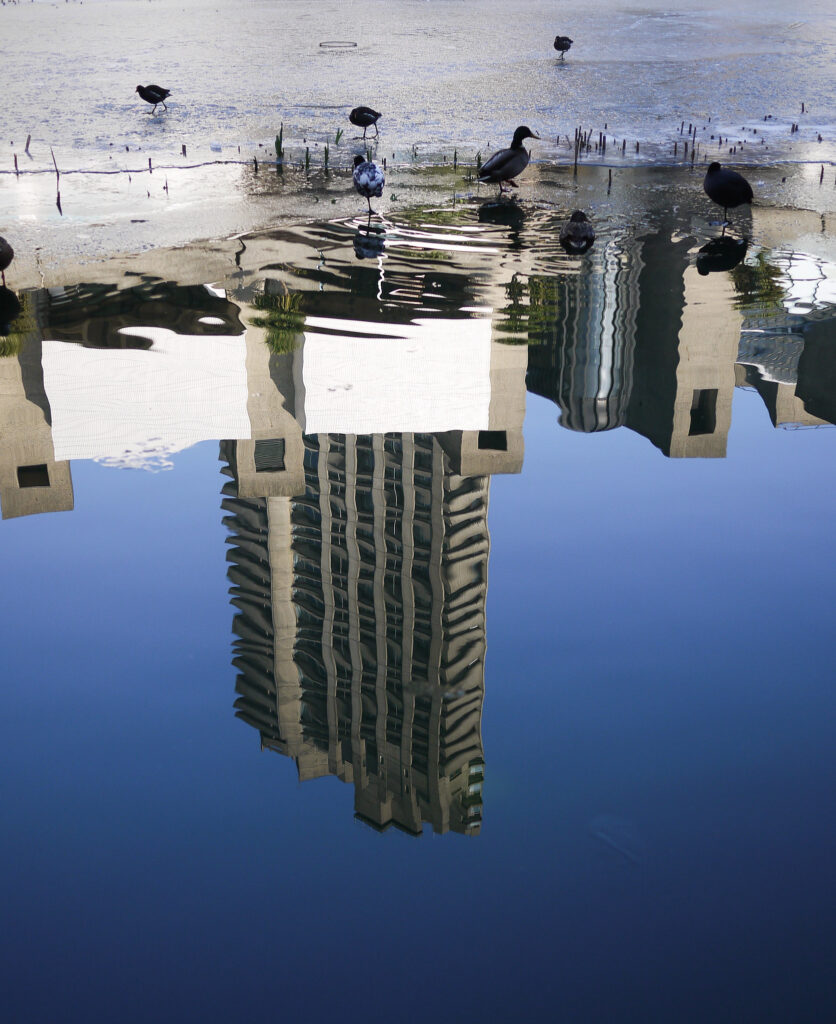 ---
Quote of the Day
"At a dinner party one should eat wisely but not too well, and talk well but not too wisely."
---
Musical alternative to the morning's radio news
Diana Krall| Under my skin | Live in Paris
---
Long Read of the Day
 On the Digital Night Shift: Training a Bot Named Carey
An extraordinarily vivid essay by Lydia Parr.
Here's how it begins…
During the day, four days a week, I go to my local community college and tutor human students in the mysteries of the English language. At night I train bots. Rather, I train a single bot, just one, working remotely to parse messages with it. To comply with our company NDA, I'll call this bot "Carey." I work the late shift because Carey never sleeps, and she needs supervision even after I sign her over to the next scheduled trainer. She doesn't sleep, have a body, or get paid, but she has other human qualities: a veneer of gender, an affinity for exclamation points, and a memory far better than mine. She answers client questions by chat at a speed I'd be unable to mimic, which is why she was created. I can't tell you what our products are: suffice it to say that they're necessary.

Most people I mention this night job to tell me I'm training the bot to replace me. Humans, I've learned, can be obsessively fearful of entities that pose no real threat to us, like zombies and vampires—which don't exist—or robots—which haven't actually ever done anything we haven't programmed them to do. I joke back that maybe bots should replace us, and not just at work. My husband and I live in one of the most violent cities in America, and we can see that it's people ourselves—not bots—that cause harm: countless robberies, territorial drug disputes, police shootings. Thirteen children gunned down, drive-by-method, in north city early last month. Last week, another still-at-large suspect put a bullet through the neck of a random café patron where I sometimes sit to train Carey. Even just last night, in a hold-up at a nearby south city dive bar, the patron being robbed lit a cigarette in the middle of it, so unsurprised was he…
---
Stephen Sedley: The Compensation Culture Myth
(Sir) Stephen Sedley is a retired judge and a very sharp cookie. He's on top form in the current issue of the London Review of Books reviewing  Fake Law: The Truth About Justice in an Age of Lies, a fine book by an accomplished legal blogger who goes by the pseudonym the Secret Barrister about the way British tabloid newspapers have systematically twisted the truth about law and legal cases over half a century.
The book, Sedley says, is
a synoptic survey of what the average tabloid reader has been led to believe is going on in our legal system: sick babies condemned to die by NHS death panels (an invention of the US insurance industry, used to denounce Obamacare), their decisions rubber-stamped by unelected, out-of-touch judges; illegal immigrants spared deportation because they have a pet cat, thanks to the EU's (sic) human rights act (see Letters, 27 September and 11 October 2018); extravagant taxpayer-funded compensation for cleaners who trip over mops; 'jackpot figures paid to litigious employees aboard the gravy train of the discrimination industry'; the most expensive legal-aid system in the world (this fiction a speciality of the arithmetically challenged former minister Chris Grayling), put at the disposal of jihadists and other public enemies, with early release from their comfortable accommodation for the few who do go to prison, while householders who have a go at a burglar face jail.

Each of these urban myths is documented by SB, who attempts chapter by chapter to explain how the law today deals with home, work, family, health, human rights, personal liberty, due process and democracy. It's an advantage, in doing this, that she has previously demonstrated that she is no apologist for the present legal system. Her case is that the media repeatedly takes aim at false targets and by doing so ignores and perpetuates the law's real iniquities.
Although there's been a lot of attention to the supposed role of social media in the Brexit fiasco (and I have no doubt they played some role in it), focussing on them conveniently diverts attention from the fact that for decades the newspapers that most people in the UK read have been geysers of misinformation, lies and politically-motivated propaganda about the EU, the NHS, the criminal justice system, ethnic minorities, foreigners and others.
I remember being asked to give a talk on "fake news" to sociology students in 2017, and some of them were a bit surprised that I spent a good deal of time talking not about social media but about the British tabloids.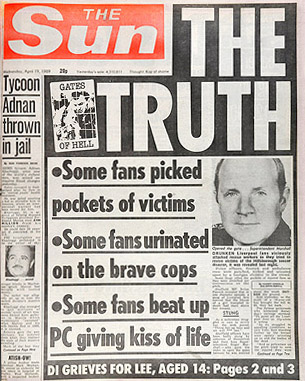 I started with the front page of the Sun newspaper in the days after the Hillsborough disaster in which 96 people died and 766 were injured. The paper claimed that Liverpool fans had picked the pockets of dying victims, had urinated on police officers and had beaten up a police officer giving the kiss of life to an injured victim. All of those claims were complete falsehoods.
My point: British tabloids were pushing fake news before Mark Zuckerberg was born.
---
Russian diplomats arrive from virus-hit North Korea on rail trolley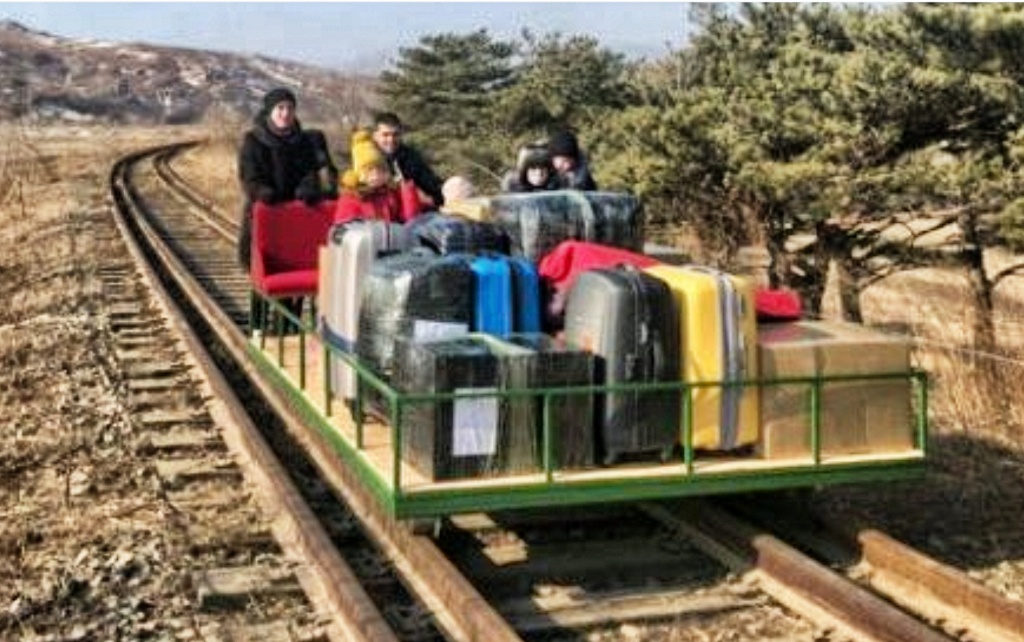 From Yahoo! News:
Eight Russian diplomats and family members — the youngest of them a three-year-old girl — have arrived home from North Korea on a hand-pushed rail trolley due to Pyongyang's coronavirus restrictions.

Video posted on Russia's foreign ministry's verified Telegram account showed the trolley, laden with suitcases and women, being pushed across a border railway bridge by Third Secretary Vladislav Sorokin, the only man in the group. They waved and cheered as they approached their homeland, the culmination of an expedition that began with a 32-hour train trip from Pyongyang, followed by a two-hour bus ride to the border.

"It took a long and difficult journey to get home," the ministry said in the post late Thursday, speaking of the final stretch. "To do this, you need to make a trolley in advance, put it on the rails, place things on it, seat the children — and go," it said.

"Finally, the most important part of the route — walking on foot to the Russian side."

Sorokin was "the main 'engine' of the non-self-propelled railcar", it said, and had to push it for more than a kilometre.

Once on Russian territory, they were met by foreign ministry colleagues and were taken by bus to Vladivostok airport.
Remember those silent movies of the Buster Keaton era.
---
Other, hopefully interesting, links
How to play classical music with a "passionate virtuosity, instrumental acrobatics, charm and a great sense of fun". Just don't bring companions of a nervous disposition. Link
Analog nostalgia grows and grows. Dispo, a new photo-sharing app that mimics the experience of using a disposable camera, is taking off. Yes — a disposable camera. Link
The Computer History Museum organised a party on Clubhouse of people who had known Steve Jobs to celebrate what would have been Jobs's 66th birthday. The recording is on YouTube. Nice. Link
---
This blog is also available as a daily email. If you think this might suit you better, why not subscribe? One email a day, delivered to your inbox at 7am UK time. It's free, and there's a one-click unsubscribe if you decide that your inbox is full enough already!
---