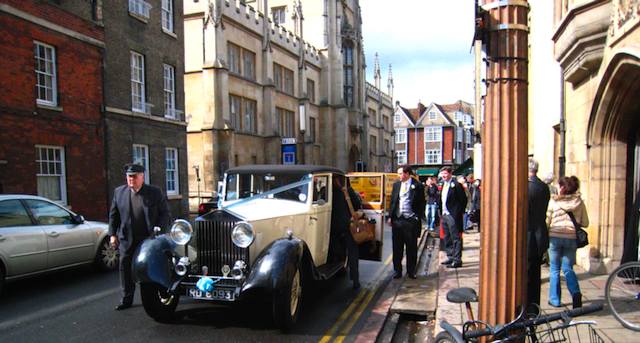 Walking down Trumpington Street after lunch today we came on this spectacle — an elaborate wedding taking place in Pembroke College. The bride arrived in an antique Rolls. The really interesting thing, though, was the amount of effort that went into recording every second of the event.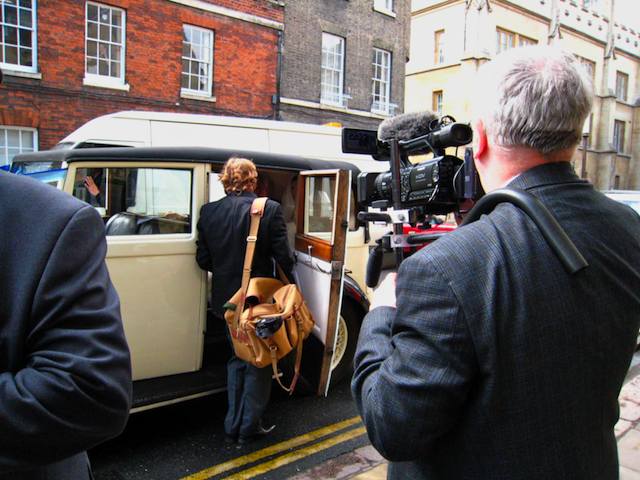 Note the expensive, fully-professional video camera. And the size of the still photographer's bag.
We're getting to the point where no moment of our lives goes unrecorded. I'm reminded of Heidegger's crack about technology being "the art of arranging the world so that we don't have to experience it".