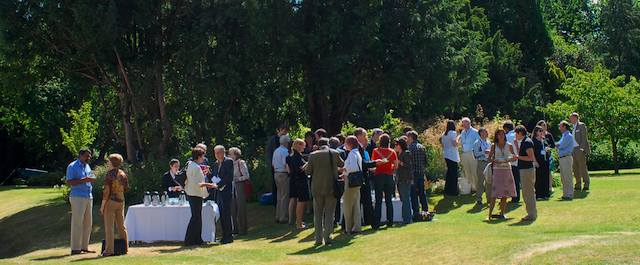 If you'd dropped a bomb on the Cavonius Centre at Gonville & Caius College in Cambridge any time in the last two days then you'd have wiped out most of the senior creative people in the BBC (plus a few academics). They were gathered for the annual media seminar organised by my colleague Joe Smith in collaboration with Roger Harrabin and others from the BBC and IBT, who now has the grand title of BBC Environmental Analyst. The purpose of the event is to get the BBC folks away from their highly-pressured environment and expose them to a spectrum of thinkers from academia and the arts world. I chaired one of the ongoing panels (with the magnificently opaque theme of 'Things'). My fellow-panellists were a fascinating mix: Edmund de Waal, who is a distinguished potter and Professor of Ceramics at Westminster University; Dilys Williams, the Director of the Centre for Sustainable Fashion, at the London College of Fashion (both shown below); Heather Ackroyd, an amazingly inventive artist; and Tony Lake, who until a few weeks ago was Chief Constable of Lincolnshire.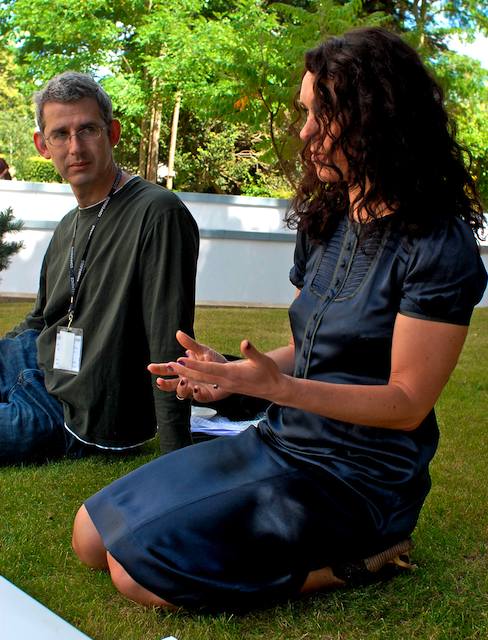 The overall idea of these gatherings is to reflect on interdependence. The theme this year was "Real World: storytelling in an interconnected world". Not surprisingly, there was a lot of collective agonising about the state of the public debate about subjects like climate change and DNA testing — and on the role of the mainstream media in fostering (or hampering) those debates. The openness and vigour of the debate between the editors and programme-makers and their bosses was impressive. The BBC continues to employ a lot of intelligent and perceptive people.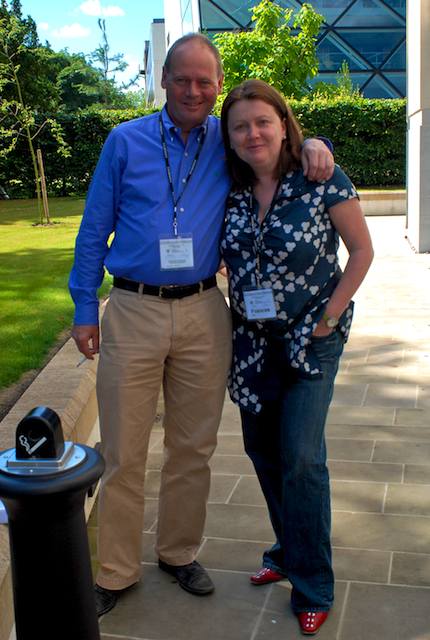 For me, one of the high points of the seminar was meeting John Lloyd, the producer/writer behind a staggering list of comedy shows. (The photograph shows him with Frances Weil of BBC Vision, one of the organising team.) He was co-chair of the event, and did it with grace, perceptiveness and wit. It's not often that someone whom one knows only by reputation comes up to scratch. And wonderful when they surpass one's wildest expectations.