Just back from Oxford, where I chaired a session of the Internet Institute's conference on 'Safety and Security in a Networked World. The conference was held in Oxford's Said Business School, a grim building near the railway station which looks like the headquarters of a dry-cleaning company.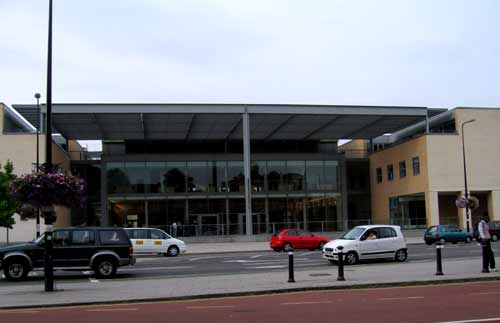 It would be nice to think that the School is named after Edward Said, the late — and distinguished — Palestinian cultural critic, but I fear the money that built it is more likely to have come from commissions on oil and arms sales. In a feeble attempt to give the place a vaguely middle-Eastern air, it's built around a featureless courtyard.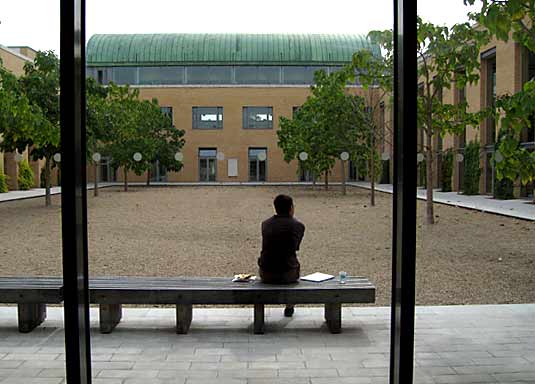 When I arrived, I asked the pleasant young woman at the desk how to log onto the wireless network. She gave me a nice-but-puzzled look. Her voice said that there wasn't such a thing; her look said "This is a business school, dumbo, not some technology college". So I launched MacStumbler and — Lo! — it was So! The University of Oxford's Business School doesn't have a single wireless network.
The panellists on my session (on 'Privacy, Trust & Security – A Zero-Sum Game?') were an interesting lot: Caspar Bowden, who was an imaginative Director of FIPR before he joined Microsoft as their Chief Privacy Adviser; Fred Piper of London University; Elizabeth France, the Telecommunications Ombudsman; Richard Starnes; and — to my great delight — Eli Noam from Columbia, one of the most stimulating and unsettling academics in the field of telecommunications policy. It turns out that he's on the Advisory Board of the Oxford Internet Institute.