The Trolley Problem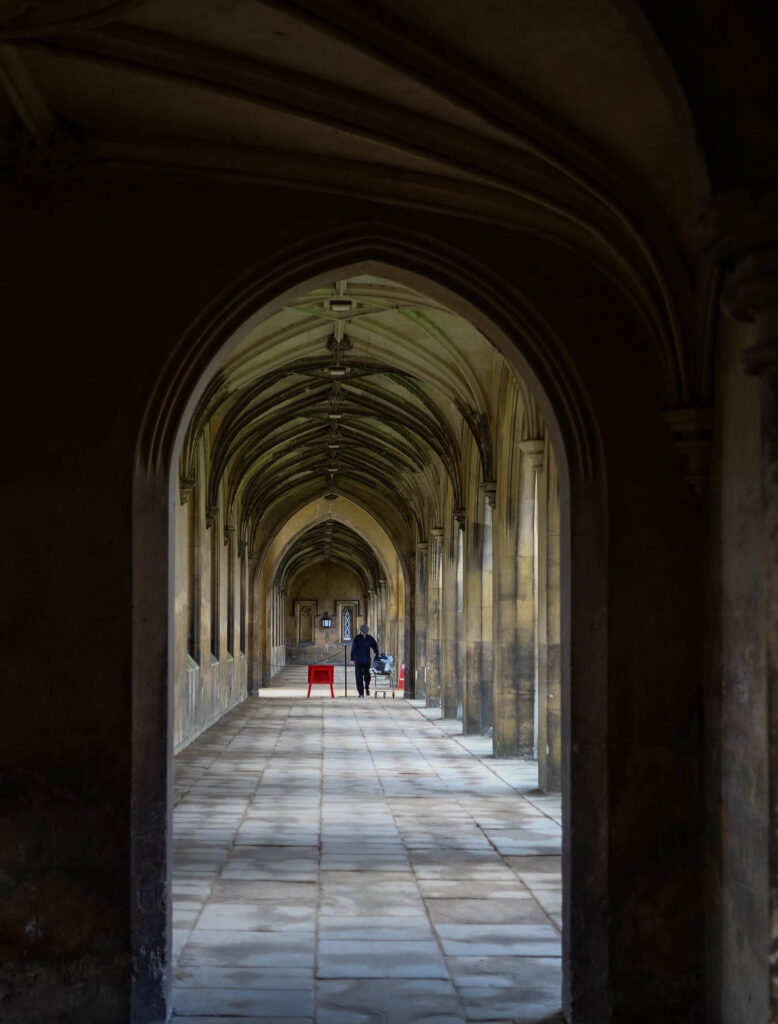 ---
Quote of the Day
"Now that you've got me right down to it, the only thing I didn't like about The Barretts of Wimpole Street was the play."
Dorothy Parker in The New Yorker, 1931
---
Musical alternative to the morning's radio news
Creedence Clearwater Revival | Bad Moon Rising
Nobody seeps at the back when this is on.
---
Long Read of the Day
How Lois Lew mastered IBM's 1940s Chinese typewriter
Lovely story by Thomas Mullaney on his search for the remarkable woman who mastered the ill-fated behemoth of a typewriter that IBM had developed for the Chinese language.
I had seen this woman before. Many times now. I was certain of it. But who was she? In a film from 1947, she's operating an electric Chinese typewriter, the first of its kind, manufactured by IBM. Semi-circled by journalists, and a nervous-looking middle-aged Chinese man—Kao Chung-chin, the engineer who invented the machine—she radiates a smile as she pulls a sheet of paper from the device. Kao is biting his lip, his eyes darting back and forth intently between the crowd and the typist. As I thought, I'd encountered the typist previously in my research, in glossy IBM brochures and on the cover of Chinese magazines. Who was she? Why did she appear so frequently, so prominently, in the history of IBM's effort to electrify the Chinese language? The IBM Chinese typewriter was a formidable machine—not something just anyone could handle with the aplomb of the young typist in the film. On the keyboard affixed to the hulking, gunmetal gray chassis, 36 keys were divided into four banks: 0 through 5; 0 through 9; 0 through 9; and 0 through 9. With just these 36 keys, the machine was capable of producing up to 5,400 Chinese characters in all, wielding a language that was infinitely more difficult to mechanize than English or other Western writing systems.

To type a Chinese character, one depressed a total of 4 keys—one from each bank—more or less simultaneously, compared by one observer to playing a chord on the piano. Read on.
Great read.
---
A New Marshall plan for the world?
Brilliant post by Scott Galloway.
Seventy-five years ago, the world was ravaged by the defining crisis of the 20th century. Tens of millions died, societies were shattered, and geopolitical power plates experienced tectonic shifts. Of the world's great powers, only one emerged relatively unscarred, with its innovation, leadership, and manufacturing stronger: the United States. America seized the opportunity to extend a hand of unprecedented strength and generosity to its allies and former enemies. It poured aid into their economies, dispatched expertise, and invested in treaties and global organizations on a historic scale.

This was enlightened self-interest, and altruism … which are not mutually exclusive. Through these programs, the U.S. reconstructed the roads, factories, businesses, and even cultures of other nations in its own image. The U.S. shaped enduring alliances with the most innovative economies in Europe and Asia. The result has been nearly a century of prosperity and (relative) peace.
Scott's argument: Today, we face a similar crisis, and a similar opportunity.
The crisis is clear. As Americans unmask and return to Disneyland, the pandemic is tightening its grip elsewhere. The University of Washington estimates that in India the true daily death toll is nearly 13,000. In Brazil, the pandemic has killed half a million and counting. In both countries, health-care workers have died by the thousands, and the social-support infrastructure is collapsing.
Great idea.
---
If Apple is the only organisation capable of defending our privacy, it really is time to worry
Yesterday's Observer column:
The computerised, high-speed auction system in which online ads are traded seems not to be compatible with the law – and is currently unregulated. That is the conclusion of a remarkable recent investigation by two legal scholars, Michael Veale and Frederik Zuiderveen Borgesius, who set out to examine whether this "real-time bidding" (RTB) system conforms to European data-protection law. They asked whether RTB complies with three rules of the European GDPR (General Data Protection Regulation) – the requirement for a legal basis, transparency and security. They showed that for each of the requirements, most RTB practices do not comply. "Indeed," they wrote, "it seems close to impossible to make RTB comply." So, they concluded, it needs to be regulated.

It does. Often the problem with tech regulation is that our legal systems need to be overhauled to deal with digital technology. But the irony in this particular case is that there's no need for such an overhaul: Europe already has the law in place. It's the GDPR, which is part of the legal code of every EU country and has provision for swingeing punishments for infringers. The problem is that it's not being effectively enforced.
---
This blog is also available as a daily email. If you think this might suit you better, why not subscribe? One email a day, Monday through Friday, delivered to your inbox at 7am UK time. It's free, and there's a one-click unsubscribe if you decide that your inbox is full enough already!
---