Grasses at dusk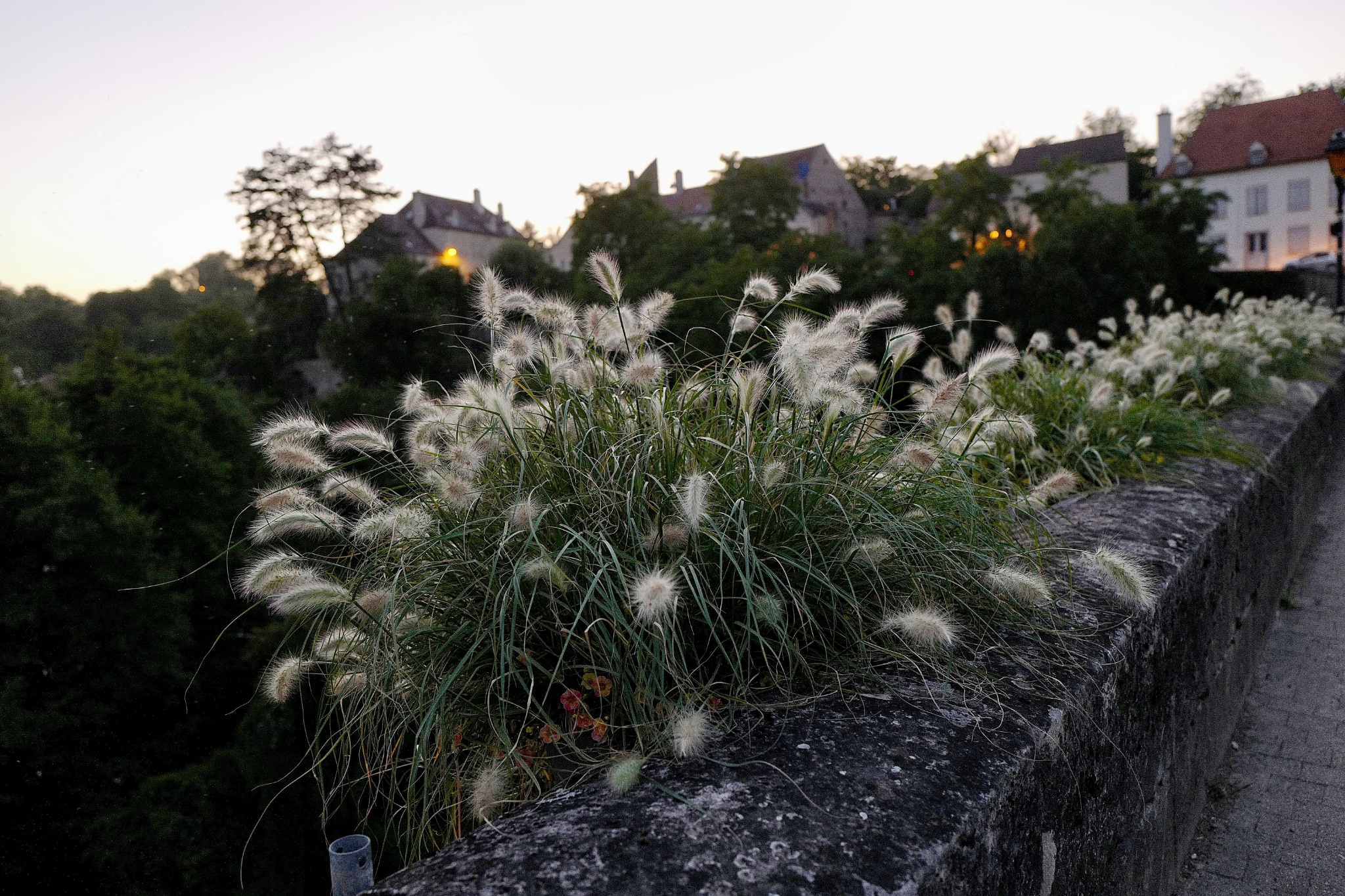 Semur-en-Auxoise, Burgundy.
---
Quote of the Day
"Superintelligence is not required for ai to cause harm. That is already happening. ai is used to violate privacy, create and spread disinformation, compromise cyber-security and build biased decision-making systems. The prospect of military misuse of ai is imminent. Today's ai systems help repressive regimes to carry out mass surveillance and to exert powerful forms of social control. Containing or reducing these contemporary harms is not only of immediate value, but is also the best bet for easing potential, albeit hypothetical, future x-risk."
Blaise Agüera y Arcas and colleagues, writing in the Economist.
---
Musical alternative to the morning's radio news
Dave Brubeck | Take Five
---
Long Read of the Day
Revisiting the long boom
This examination of what one might call the Silicon Valley ideology (which I would call "Neoliberalism seen through rose-tinted spectacles") is long-ish. It involves two pieces:
The first is by Jason Kottke who dug the 1997 article in Wired which predicted 25 years to prosperity and happiness and progress. Guess what?

Then Dave Karpf followed up with a terrific analysis. What drove him was that some of the people who made these Panglossian predictions are still making them. It seems they are unable to learn from their mistakes.
But then, that's what ideology does to people, I suppose.
I like his summing-up.
The world they are invoking is one where (1) neoliberalism spread everywhere, and works great, (2) its benefits are widely distributed, (3) scientific and technological breakthroughs become easier and faster with time, and (4) on balance, none of those scientific or technological breakthroughs are used for harm. This is… not the world we inhabit today. The neoliberal economic order has not lived up to its billing. Many of our primary political divisions today are either caused or exacerbated by the failings of the neoliberal order. American is not defined by a "new spirit of generosity," nor have we welcomed increased immigration with open arms. And while we have had plenty of technological advances in the past 25 years, we have also been constantly reminded of Kranzberg's First Law of Technology: "technology is neither good nor bad; nor is it neutral."
Yep.
---
GPT-4 may be just an AI language parrot, but it's no birdbrain
My column in yesterday's Observer:
In 2017, researchers at the British AI company DeepMind (now Google DeepMind) published an extraordinary paper describing how their new algorithm, AlphaZero, had taught itself to play a number of games to superhuman standards without any instruction. The machine could, they wrote, "achieve, tabula rasa, superhuman performance in many challenging domains. Starting from random play, and given no domain knowledge except the game rules, AlphaZero achieved within 24 hours a superhuman level of play in the games of chess and shogi (Japanese chess) as well as Go, and convincingly defeated a world-champion program in each case."

Speaking afterwards at a big machine-learning conference, DeepMind's chief executive, Demis Hassabis (himself a world-class chess player), observed that the program often made moves that would seem unthinkable to a human chess player. "It doesn't play like a human," he said, "and it doesn't play like a program. It plays in a third, almost alien, way." It would be an overstatement to say that AlphaZero's capabilities spooked those who built it, but it clearly surprised some of them. It was, one (privately) noted later, a bit like putting your baby daughter to sleep one evening and finding her solving equations in the morning.

That was six years ago. Spool forward to now, when a friend of mine is experimenting with GPT-4, OpenAI's most powerful large multimodal model (accepting image and text inputs, outputting text) – the version to which you can get access for $20 (about £16) a month….
---
My commonplace booklet
Harry Frankfurt RIP
Nice memoir of him by Kieran Setiya
The philosopher Harry Frankfurt died this week. He was unexpectedly famous for a bestselling book, On Bullshit, that originated as a playful academic essay only to find a second life as an editor's marketing dream—a mischievous gift-book for the pseudo-intellectual in your life. It earned Harry an appearance on The Daily Show with Jon Stewart, and a lot of money.
I particularly enjoyed Setiya's parting shot:
I think his reply to an audience member at the lectures that became The Reasons of Love could be his epitaph.

Audience member: "What I don't understand is how, on your view, I have any assurance that my wife will continue to love me."

Harry: "I'm sorry, sir, I'm afraid I can't help you with that."
On Bullshit is lovely.
---
Linkblog
Something I noticed, while trying to drink from the Internet firehose.
Larry Summers thinks that Ivy League colleges need radical change. His list of reforms that places like Harvard (of which he was once President, and where he still is a professor) need to make: banning 'legacy' admissions (i.e. of children of alumni), eliminating "aristocratic sports" like rowing and fencing, and training college admissions staff to detect when something in an application is 'inauthentic'. Interesting throughout. Link
---
 This Blog is also available as an email three days a week. If you think that might suit you better, why not subscribe? One email on Mondays, Wednesdays and Fridays delivered to your inbox ay 6am UK time. It's free, and you can always unsubscribe if you conclude your inbox is full enough already!
---