Looking outwards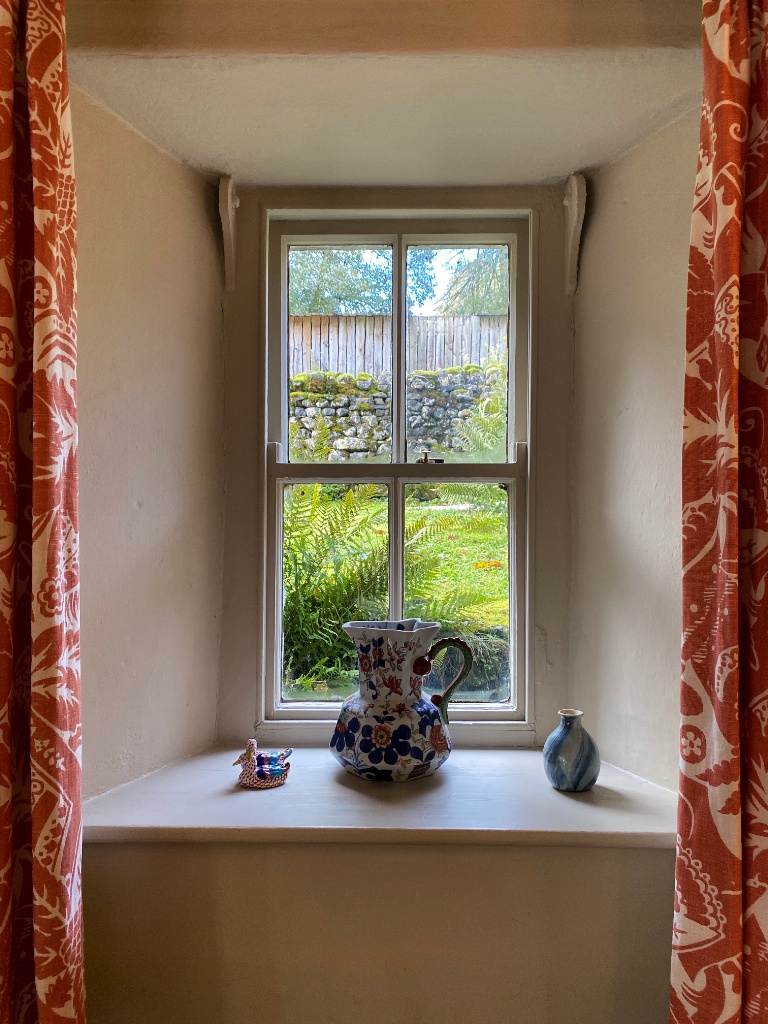 Yorkshire Dales, Saturday.
---
Quote of the Day
"The last thing one discovers in composing a work is what to put first."
---
Musical alternative to the morning's radio news
Eartha Kitt | Ain't Misbehavin'
---
Long Read of the Day
Ubiquitous yet hated – what does the triumph of PowerPoint teach us about Generative AI?
Nice column by Tim Harford on the crutch that every corporate presenter and public speaker seems to lean on.
The aesthetic of our age was shaped in Paris in 1992, in the Hotel Regina. The occasion was carefully stage-managed by a team of technicians fussing over a huge colour projector that cost as much as a small house. The big unveiling came when Robert Gaskins, a Microsoft software engineer, walked up to the lectern, plugged his chunky laptop into a video cable and began showing PowerPoint slides in full colour, straight off his machine. The applause was, according to Gaskins, "deafening".

There were visual aids before 1992, of course. At the high end, there were computer-co-ordinated slideshows in which dozens of projectors were choreographed to fit with music, script and each other, producing spectacular results at extraordinary expense.

The mid-market was a monochrome or colour transparency placed on an overhead projector (OHP). In the heyday of the OHP, more than 2,000 were sold in the US every week…
Read on, fellow-sufferers.
Years ago I was invited to give a keynote address to the assembled staff of a newish university in the midlands. In the Q&A someone asked me what I thought about the use of PowerPoint in lectures. I replied, flippantly, that it should be a sackable offence. The audience responded with what I sensed was nervous laughter. Afterwards, I was informed that a zealous new Pro-Vice-Chancellor had recently issued a decree that henceforth all academic lectures should be accompanied by a PowerPoint deck which would also be available to students. The same gent was also in the audience!
I was never invited back.
---
Tacit knowledge, chips and geopolitics
Today's Observer column:
When the history of our time comes to be written, one thing that will amaze historians is how an entire civilisation managed to impale itself on its worship of optimisation and efficiency. This obsession is what underpinned the hubris of globalisation. Apple's famous slogan "Designed by Apple in California, manufactured in China" became its guiding light. So long as products could be made available to consumers everywhere, it no longer mattered where they were made. Until it did.

We first twigged this when the pandemic struck, and we became suddenly aware of how fragile supply chains built to maximise efficiency could be. Shouldn't we be optimising for resilience rather than efficiency, people wondered. And maybe our obsession with "offshoring" production to low-wage countries might not be such a good idea after all.

The rise of China and the resulting tensions between it and the United States brought this offshoring question into very sharp focus. For our civilisation (if that's what it is) now runs on silicon as well as oil, and the really advanced silicon chips on which the future seems to depend are all made in one location – Taiwan – and by one company based there, the Taiwan Semiconductor Manufacturing Company (TSMC)…
---
My commonplace booklet
From Dave Winer (Whom God Preserve)…
It's weird that people have the idea that thinking out loud is a new idea for blogging. That's because when journalists first heard about blogging they decided that it's what they do. People who write publicly for money, mostly without any principle other than getting paid for writing, or perhaps "building a brand." That imho was not what was going on. It was people asking questions, often in the form of statements they weren't sure of. Put it out there, see what comes back. At its best it was what I called sources go direct — where people with expertise shared what they knew so we could learn from them. So the idea of a public "garden" is just a response to journalists getting the story totally wrong about blogging in the early days. Amazing how these things cycle round and round often because of basic misunderstandings like this.

I love to cite this cartoon from the 2004 Democratic Convention which first opened its doors to bloggers. I was one of them. They saw us as gatecrashers. We were just people who have the need to blog. A small number of people were born to write about what they see, and the web opened that up to all of us, for the first time it took almost no money to get your ideas out there, and clearly they were scared of us. What a crime that actual people would be reporting on the events of our democracy. They're so stuck in their calcified thought patterns that it never occurred to them that this is great, people who actually give a shit, wanting to tell other people what they saw and heard. Unfortunately they got their way, that's how powerful they are and how easily manipulated we all are.
---
Linkblog
Nokia to erase up to 14,000 employees from payroll From The Register. "Nokia, one of the world's largest telecommunications kit makers, is erasing up to 14,000 jobs after a plunge in net profit was caused by jittery customers delaying spending amid a slowing economy and rising interest rates." How are the mighty fallen.

"Italy's renowned parmigiano reggiano, favoured for finishing off bowls of pasta and rocket salads, is one of the most counterfeited cheeses in the world. Now its manufacturers have found a new way to hit back against the lookalikes: by adding microchips." Link
---
This Blog is also available as an email three days a week. If you think that might suit you better, why not subscribe? One email on Mondays, Wednesdays and Fridays delivered to your inbox at 6am UK time. It's free, and you can always unsubscribe if you conclude your inbox is full enough already!
---