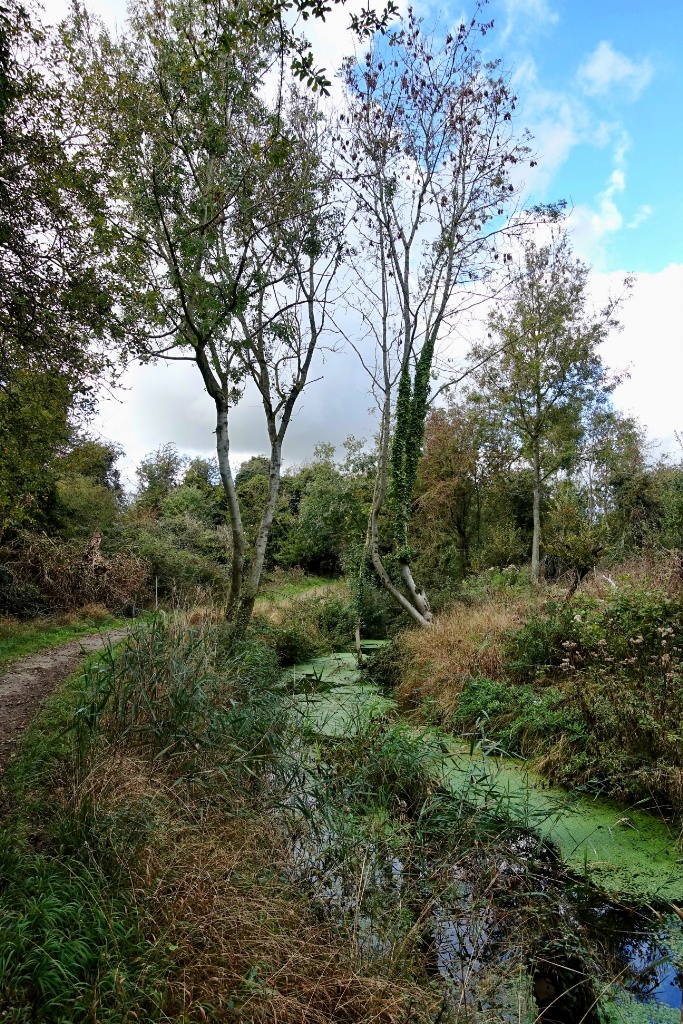 From a lovely rural walk yesterday.
---
Quote of the Day
"I cannot pretend I am without fear. But my predominant feeling is one of gratitude. I have loved and been loved; I have been given much and I have given something in return; I have read and travelled and thought and written. I have had an intercourse with the world, the special intercourse of writers and readers. Above all, I have been a sentient being, a thinking animal, on this beautiful planet, and that in itself has been an enormous privilege and adventure".
Oliver Sacks, writing about his forthcoming death
---
Musical alternative to the morning's radio news
Liam O'Flynn, Seán Keane, Paddy Glackin, Arty McGlynn & Paul Brady | Gradam Ceoil TG4 2007
Liam O'Flynn was the greatest Irish piper of his generation. Here he is with a group of his peers — Seán Keane (Fiddle), Paddy Glackin (Fiddle), Arty McGlynn (Guitar), Paul Brady (Guitar) and Rod McVeigh (Keyboard) — playing three much-loved reels: The Humours of Carrigaholt, Mayor Harrison's Fedora and Tommy Peoples'.
---
Matt Stoller on the House Judiciary Subcommittee's report on tech monopolists
It's a huge report (449 pages) and I'm only part-way through it. Matt Stoller, who has written an excellent history of American democracy's century-long struggle against monopolistic corporate power, has a long piece on his blog about the Report. He agrees with my assessment of its epochal significance and provides a useful precis of some of its more important passages. But, for me, the most interesting part of his blog post comes when he turns to the question of whether it signals the beginning of serious measures to control the tech monopolies.
He thinks there is a real appetite for (and likelihood of) change. Here's the relevant passage:
So now it's time for action, and this report is the beginning of real action. While the subcommittee was led by Democrats, in particular Chair David Cicilline, there is Republican support for addressing monopolies. Republican Ken Buck, a conservative from Colorado, released his own additional views to the report, in which he and a bloc of fellow Republicans agreed with Cicilline's diagnosis of the problem, though he suggested a milder set of remedies. Then there's the leader of Republicans on the committee, Jim Jordan, who dissented from the report (with a document probably financed and written by antitrust lawyers working for Google, Amazon, and Facebook), but even he called for changes to telecommunications law.

Having multiple competing points of view on a complex problem isn't unusual; in fact it's the norm throughout American history. And working through these different points of view is actually how the legislative and political process works. Cicilline has laid out a clear marker, and his report represents the most likely path for legislation and action over the next four years.

But you don't have to take my word for it. The Cowen Washington Research Group, which is a pretty orthodox investment analysis firm, has a similar view.

"Our take: Given bipartisan concerns with Big Tech, we believe passage of a new antitrust statute in 2021 is quite realistic. If Democrats sweep in November, the odds of passage would rise and the specifics become more anti-platform because Democrats could well eliminate the Senate filibuster, which would reduce Republican blocking power. But even in an all-Democratic Washington, legislation to actually break up or structurally separate these American champion companies is likely to be a tougher sell. Finally, regardless of whether any legislation passes, we think the depth of this report – Congress' first in decades on antitrust – will become the Democrats' center of gravity on tech platforms if Biden wins. It also could provide cover (or pressure) for DOJ/FTC/state AGs to file tech antitrust lawsuits this year and next even under existing laws."

That's why in my view, it's hard to overstate the importance of what David Cicilline and the House Subcommittee just accomplished. This report, and the investigation upon which it sits, represent a radical shift in the American balance of power, moving back who governs from private monopolists to public institutions. It will be explosive abroad, because enforcers in other countries have been held back by American timidity. It's also a reassertion of Congress as the central policymaking body in America, retrieving that from unaccountable judges and flaccid and bloated executive branch. I suspect that over the next four years, large technology platforms will be broken up, and policymakers in the U.S. are going to restructure our economy.
I hope he's right. But it all depends on whether Biden wins on November 3.
---
A Theory of Voluntary Testing and Self-isolation in an Ongoing Pandemic
Really interesting NBER paper by Thomas Hellmann and Veikko Thiele arguing that easy home Covid testing will be a good idea even if the tests are somewhat less accurate than the professionally administered ones. Here's the Abstract:
Thinking beyond Covid-19, there is a growing interest in what economic structures will be needed to face ongoing pandemics. In this paper we focus on the diagnostic problem and examine a new paradigm of voluntary self-testing by private individuals. People without symptoms face daily choices of either taking the risk of going out (to work and socialize), versus staying at home in self-isolation. Our theory shows that two types of people voluntary test themselves: those who otherwise would have self-isolated, and those who would have gone out indiscriminately. Our central insight is that the equilibrium infection risk falls when home-based testing becomes cheaper and easier to use, even if tests are not always accurate. Our results challenge the clinical mainstream view that diagnostic testing is a prerogative of the medical profession, and supports the notion that frequent self-testing is vital for an economy facing an ongoing pandemic.
Given that we will have to find a way of living with this virus, even after vaccines become available, more thinking like this is needed.
---
St Dolly
I've always admired Dolly Parton. Now the New Yorker has done her proud:
Parton's politics, in the two-party sense, are a secret so well kept that her reticence on this score has become as integral to the living monument of her as her blond coiffure. In 1980, she had a starring role in the movie "9 to 5," a hit comedy about mutinous women office workers which was further buoyed by her Oscar-nominated song of that title, but she carefully disavowed any "women's lib": "Not that I'm not for rights for everybody," she told Rolling Stone. "I'm just sayin' I didn't want to get involved in a political thing. It's just a funny, funny show." In 2014, an interviewer brought up the famous girl-boss manual by the Facebook executive Sheryl Sandberg, and asked whether Parton had ever "leaned in." Parton deflected the veiled test of feminist cred with a laugh: "I've leaned over. I've leaned forward. I don't know what 'leaned in' is. Lean in to God." In the summer of 2016, she caused a small stir among her fans when she expressed her willingness, in an interview with the Times, to throw in her lot with Hillary Clinton "if she gets it." But those who were either pleased or incensed by this answer had assumed too much. Parton clarified that she hadn't decided whom she was voting for, and she said that if she ever found an interest in politics she'd run herself: "I've got the hair for it, it's huge, and they could always use more boobs in the race."
Terry Wogan, the TV and radio star whom I always described during my time as the Observer's TV critic as the GLI or "Greatest Living Irishman" was once involved in a conversation about reincarnation. He was asked who or what would be like to be reincarnated as. "Dolly Parton's accordion" was his wonderful answer.
Dolly is exactly the same age as me, I discover. She's in rather better shape. But then she always was.
---
This blog is also available as a daily email. If you think this might suit you better, why not subscribe? One email a day, delivered to your inbox at 7am UK time. It's free, and there's a one-click unsubscribe if you decide that your inbox is full enough already!
---