Aw, isn't that nice. Matt Brittin, the UK boss of Google has just written to me to inform me that I've won a big prize in a lottery organised by the company.
Here's the beginning of his email: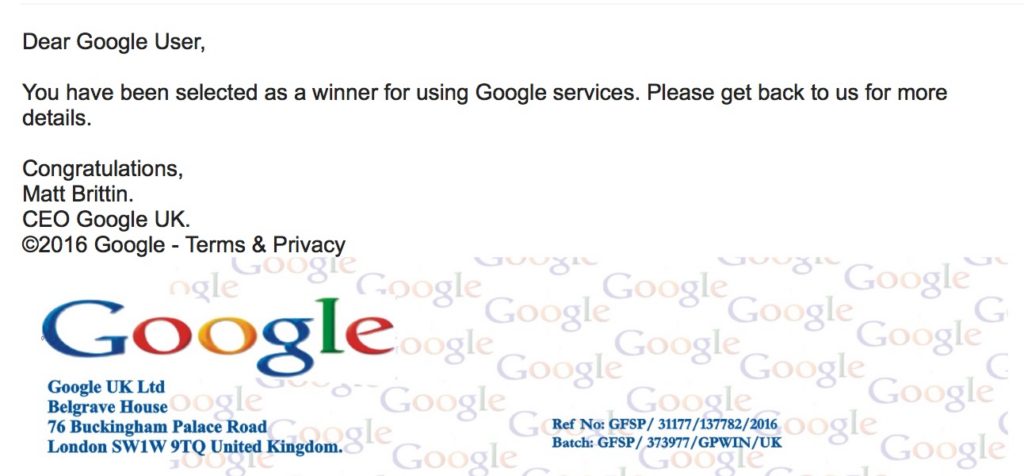 Note the impressive 'watermarking' on the email.
But that's not all, there's a 'seal' on the bottom (to show it's legit) and it's even signed by Larry Page himself.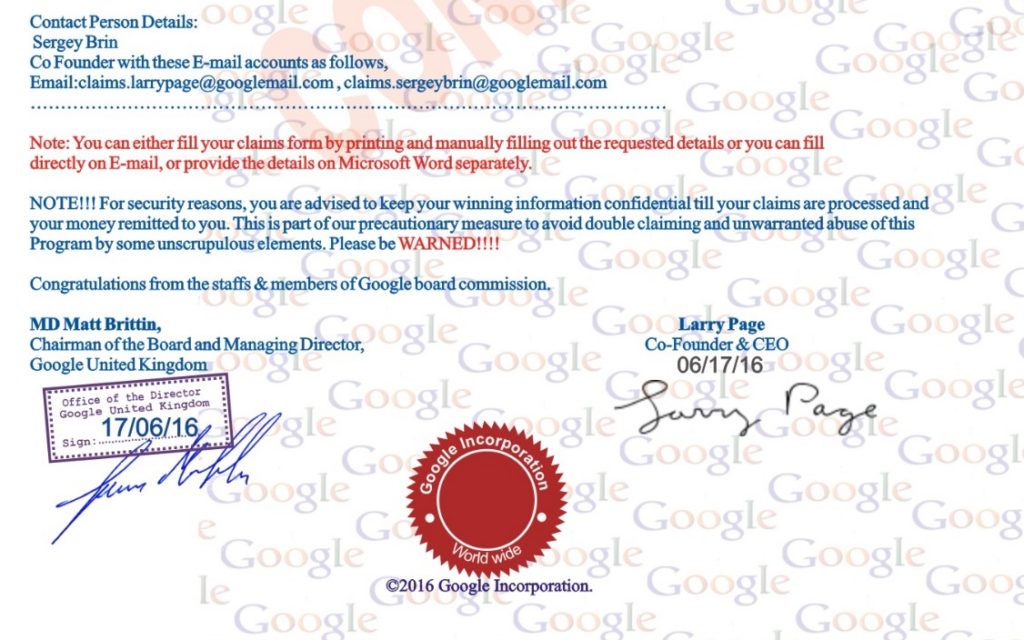 I wonder who falls for this stuff?