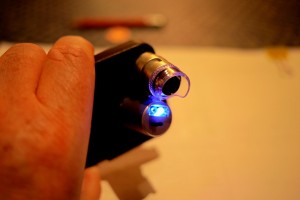 The product ecosystem that surrounds Apple iDevices reminds me of the Peace of God as described in the Bible — in that "it passeth all understanding". This is an add-on for the iPhone4 (and 4S) that turns it into a microscope.
Well, sort-of.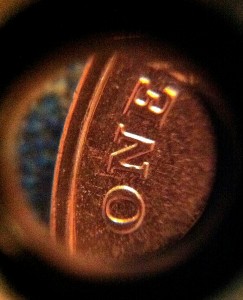 The only thing I could find to test it when it arrived was a penny. This is how it came out.
Somehow, I don't think it'll make me into a latter-day Leeuwenhoek. But it's fun.