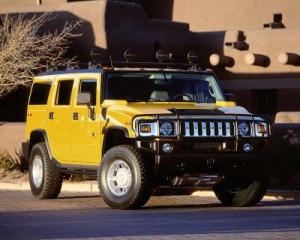 Cheer up! Here's a piece of good news for a change.
General Motors is to wind down production of its gas-guzzling Hummer brand following the collapse of a deal to sell the business to a Chinese manufacturer.

The Detroit based company, which announced plans to offload Hummer last year as part of its efforts to focus on core brands such as Chevrolet, Buick and Cadillac, said that the proposed buyers, Sichuan Tengzhong Heavy Industrial Machines, had been unable to complete the acquisition.

As a result, GM said it would begin the "orderly wind-down" of the Hummer operations.

John Smith, GM vice president of corporate planning and alliances, said the group had considered a number of possibilities for Hummer and was disappointed that the deal with Tengzhong could not be completed.