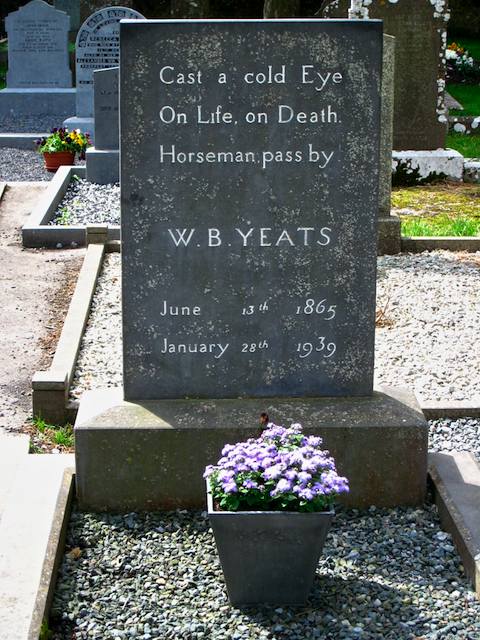 We made our annual pilgrimage to W.B.'s grave today, partly because it's an excuse to visit a beautiful (and IMHO under-rated) part of Ireland, but also because Drumcliffe is a lovely churchyard lying, as it does, at the foot of Ben Bulben.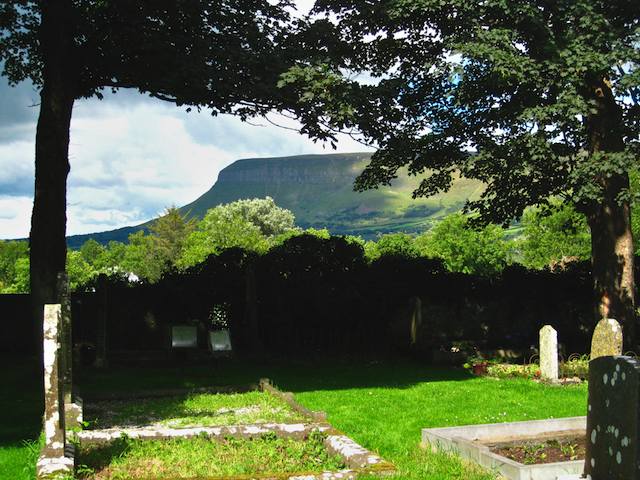 By Church of Ireland (i.e. Protestant) standards, it's an extraordinarily well-preserved and maintained churchyard, with fascinating name juxtapositions, as here: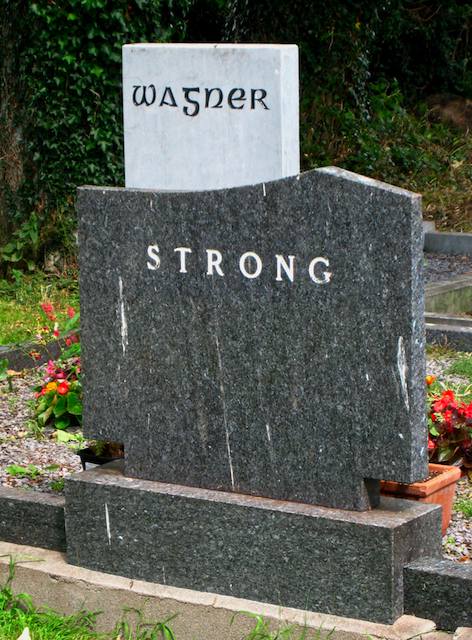 And just along from Wagner, what do we find?