Move over, Salvador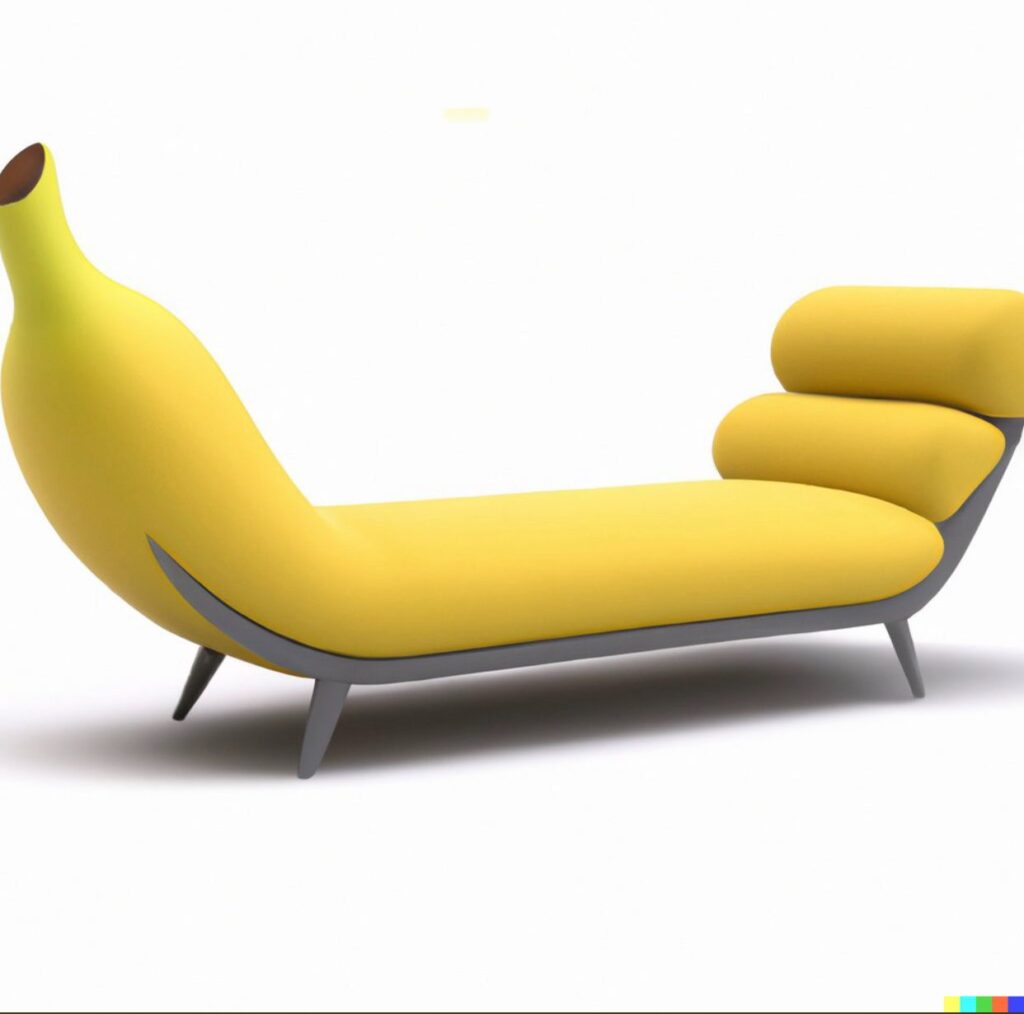 My son Brian has been experimenting with DALL-E. This was its response to his request to produce a "3D render of a chaise longue sofa that looks like a banana".
It reminded him — and me — of Salvador Dali's famous sofa: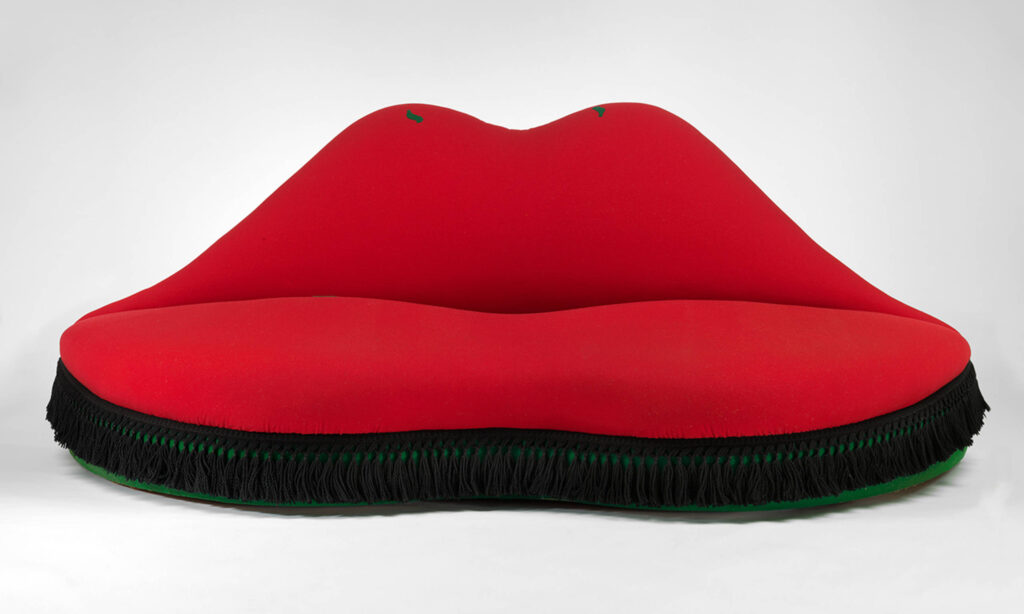 Technically, it should be attributed to Salvador Dalí and Edward James, who (says the V&A) was "Britain's most distinguished supporter of the Surrealist movement" and a friend of Dali.
"In 1936 Dalí stayed with James at his London home, where they developed a number of ideas for Surrealist objects and furniture. It was James who suggested that they create a sofa based on Dalí's work, Mae West's Face which May be Used as a Surrealist Apartment (1934 – 35), which sees the scarlet lips of the Hollywood sex-symbol Mae West reimagined as seating for a fantastical room-setting."
---
Quote of the Day
"Aren't women prudes when they don't, and prostitutes when they do?"
Kate Millett (in a speech to the Women Writers' Conference in 1975)
---
Musical alternative to the morning's radio news
Randy Newman, Linda Ronstadt & Ry Cooder | Rider In The Rain
---
Long Read of the Day
ACs, climate change, and the future of cooling tech
If we didn't know it before, we do now: air-conditioning is going to be a critical technology as the planet heats up. The problem is that the AC we have at the moment is environmentally damaging, and the more of it we choose (or are obliged) to use, the worse things will be in the longer term.
This longish read read from Vox argues that it doesn't have to be like that. After all, the AC we use at the moment is pretty antique. It's long overdue for a major rethink. We can do a lot better if we put our minds to it. And some people are doing just that.
Worth reading.
Afterthought: It's another good argument argument for getting a heat pump.
---
Broken Britain
From yesterday's Politico London newsletter…
The U.K. wakes up today to double-digit inflation, total chaos on the transport network, endless waits for ambulances, post-heat wave flash flooding, sewage pouring onto beaches and the most disruptive set of A-Level results since WWII — with just over two weeks left for Liz Truss and Rishi Sunak to fight over who gets to inherit this mess.

While you boil the kettle: Rail workers walk out this morning in a dispute over pay, potential job losses and working conditions. Only a fifth of services will be running — check before you travel (and brace for the Tube strike tomorrow). A-Level results will be handed to pupils from around 8 a.m. and are expected to bring about a painful reversal of COVID grade inflation.
And at the moment, there is no functioning government. The outgoing Prime Minister is on holiday in Greece, being booed at when he went into a supermarket.
If you were Putin, you'd think this would be a good moment to launch a strike.
---
My commonplace booklet
Getting one's mermaids wrong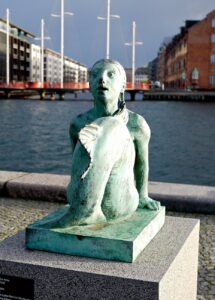 Yesterday's image and my associated text were riddled with errors. In the first place (as many readers kindly — and tactfully — pointed out) while the image was undoubtedly of a mermaid, it was not the famous mermaid that is such a tourist attraction in Copenhagen. Secondly, the photograph was not taken — as I claimed — by my wife, but by me after I had finished pontificating in the Danish National Library. She pointed out that, on an earlier visit to Copenhagen, when I had been pontificating in the University on Neils Bohr as a public intellectual, she had braved a hurricane to go and see that real mermaid.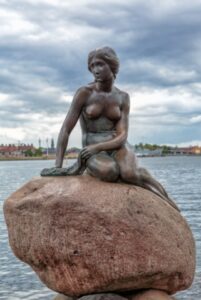 Photo by Adva-Berlin
All of which may explain why the mermaid in my picture looks astonished — as well she might be, given the spectacular incompetence of her crackpot admirer.
---
This Blog is also available as a daily email. If you think that might suit you better, why not subscribe? One email a day, Monday through Friday, delivered to your inbox. It's free, and you can always unsubscribe if you conclude your inbox is full enough already!
---