Thanks to all who pointed out that I got the day wrong yesterday. I did get the date right, though.
Simple pleasures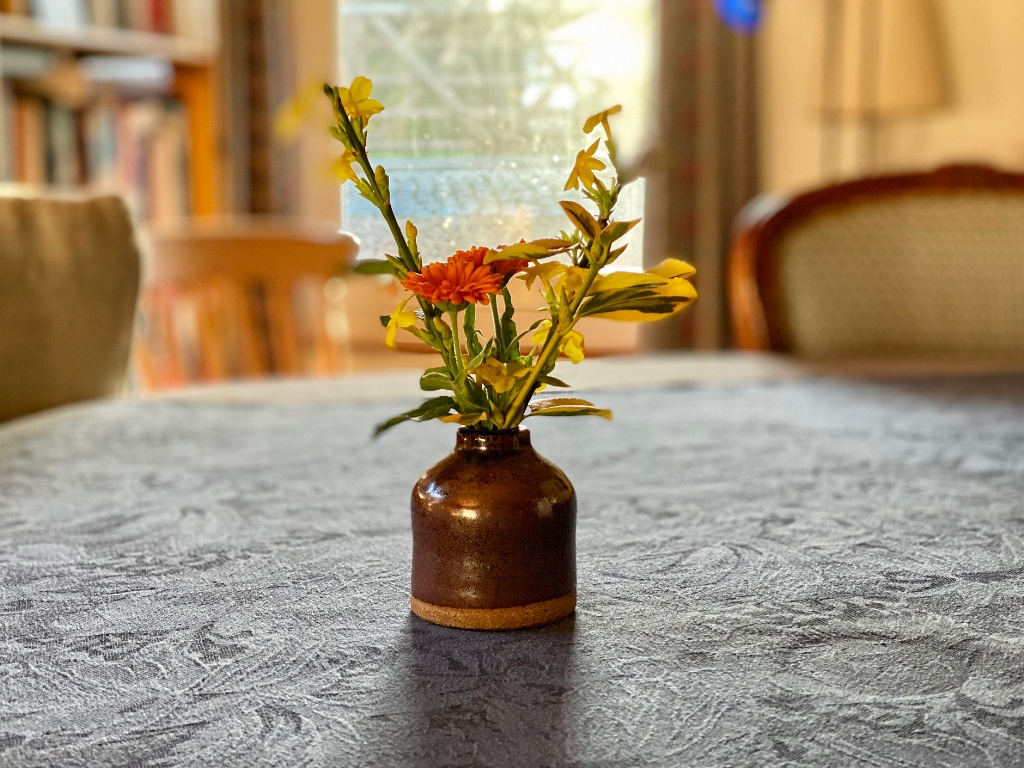 .. like a simple table decoration at breakfast.
---
Quote of the Day
"Capitalism without bankruptcy is like Christianity without Hell."
Frank Borman, US astronaut
---
Musical alternative to the morning's radio news
Strawbs | Part Of The Union
Wonderful!
---
Long Read of the Day
The crime-writing Belgian 'sheriff' fighting EU corruption
We (me included) pay far too much attention to the US and too little to Europe. So it's nice to be able to highlight a fascinating Politico profile  of Michel Clause, the Belgian prosecutor who has been investigating allegations of Qatari cash and influence peddling at the heart of the EU.
Belgian investigative magistrate Michel Claise, whose role is similar to that of a U.S. public prosecutor, was there on Saturday night, alongside the President of the European Parliament Roberta Metsola, when police raided the home of Belgian MEP Marc Tarabella. On Monday, as POLITICO reporters tried to find out which offices in the Parliament in Brussels were being raided in the escalating Qatari probe, security officers told them the "magistrate" was working inside.

In a series of raids that continued Tuesday, Claise and his team has secured €1.5 million in cash and arrested six people on preliminary charges of corruption, money laundering and criminal organization. One suspect is Eva Kaili, a Greek MEP who was one of the European Parliament's vice presidents until she was stripped of that title Tuesday. The probe centers on a group who may have used their positions in parliament to promote Qatari interests. Kaili has said she is innocent and is due in court on Wednesday.

If others are involved, they would do well to worry. In the endless corridors of the Palais de Justice in Brussels, Claise is known as "The Sheriff" for his relentless pursuit of his targets…
Do read on.
And if you think that the influence the Qataris were buying in Brussels concerned the World Cup, forget it. It's probably all about the "open skies" deal that the EU has apparently agreed with the midget statelet which would give its state airline access to the 450m-strong EU market in exchange for access to Qatar's er, 2.8 million souls.
---
How good is ChatGPT at writing English essays?
Carl Hendrick, who has taught English for 15 years, has been experimenting with this piece of 'Generative AI'. He thinks we need to pay attention to its implications, and explains why in this Twitter thread.
He's right.
---
My commonplace booklet
Among my many other failings, I'm a fountain-pen geek, so imagine my delight when I discovered a fellow-sufferer — the writer Pitchaya Sudbanthad — via a nice piece by him on the pleasures of restoring fountain pens as a way of getting away from "writerly abstraction".
---
This Blog is also available as a daily email. If you think that might suit you better, why not subscribe? One email a day, Monday through Friday, delivered to your inbox. It's free, and you can always unsubscribe if you conclude your inbox is full enough already!
---