Apple time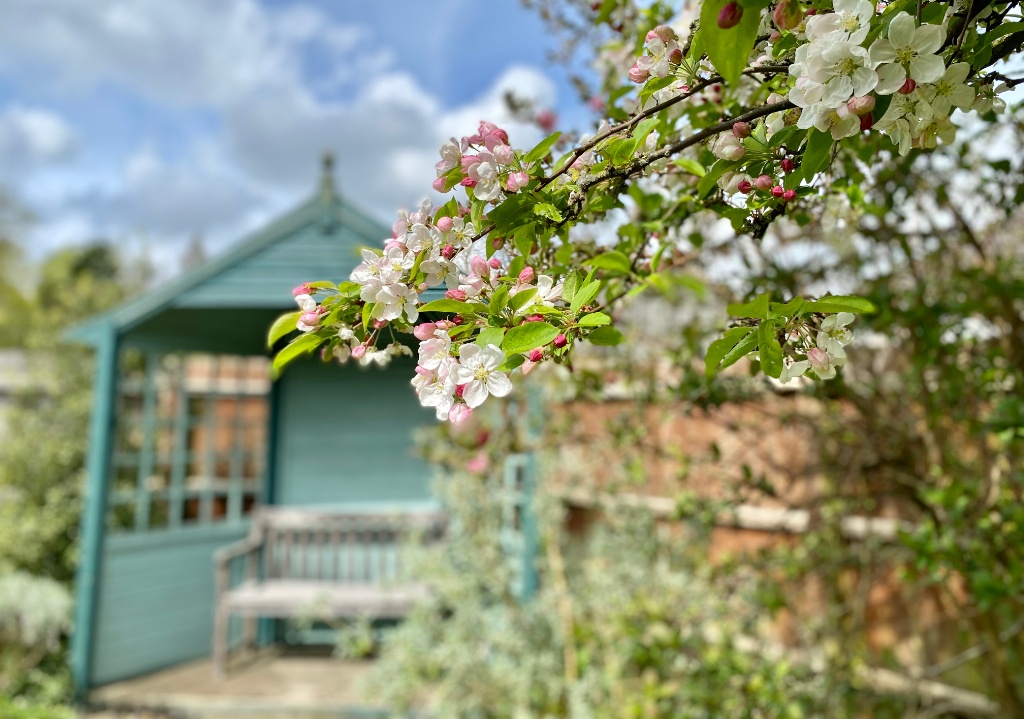 Our apple tree has, once again, exploded into blossom! Stand under it and all you can hear is a gentle hum — of bees doing their stuff.
---
Quote of the Day
"Errors are not in the art but in the artificers"
---
Musical alternative to the morning's radio news
JJ Cale & Eric Clapton | After Midnight & Call me the Breeze
---
Long Read of the Day
The Latecomer's Guide to Crypto
Useful Long Read by Kevin Roose if you're interested in, or baffled by, this stuff.
Until fairly recently, if you lived anywhere other than San Francisco, it was possible to go days or even weeks without hearing about cryptocurrency.

Now, suddenly, it's inescapable. Look one way, and there are Matt Damon and Larry David doing ads for crypto start-ups. Swivel your head — oh, hey, it's the mayors of Miami and New York City, arguing over who loves Bitcoin more. Two N.B.A. arenas are now named after crypto companies, and it seems as if every corporate marketing team in America has jumped on the NFT — or nonfungible token — bandwagon. (Can I interest you in one of Pepsi's new "Mic Drop" genesis NFTs? Or maybe something from Applebee's "Metaverse Meals" NFT collection, inspired by the restaurant chain's "iconic" menu items?)

Crypto! For years, it seemed like the kind of fleeting tech trend most people could safely ignore, like hoverboards or Google Glass. But its power, both economic and cultural, has become too big to overlook. Twenty percent of American adults, and 36 percent of millennials, own cryptocurrency, according to a recent Morning Consult survey…
---
Not Your Father's Art, Not Your Father's Frauds
And if you haven't already had enough of crypto, then this marvellous post by Dave Birch (Whom God Preserve) about the racketeering that goes on around so-called non-fungible-tokens (NFTs) will cheer you up.
I bought a non-fungible token (NFT) the other day. I bought it on OpenSea, one of the major NFT marketplaces. In case you are interested in art, it is a cartoon from the talented artist Helen Holmes. In case you are interested in speculation, this is the one that I bought. It is from her "originals" collection and is now proudly on display in my crypto.com wallet for all to see.

I commissioned Helen to draw the cartoons that I use to illustrate my articles on Forbes, so I know for a fact that she is real, that the cartoons are originals created by her and that I have the right to use them due to our own agreement. And, I am happy to say, that if anyone buys one of her NFTs, the money goes to her, the deserving artist. As it turns out, this makes "my" NFT one of the small number of legitimate examples of some, because last month OpenSea said that over 80% of the NFTs created for free on the platform are "plagiarized works, fake collections, and spam".
Do read the whole piece.
What I love about crypto is that its enthusiasts fervently believe that it's a technical fix for an untrustworthy world.
LATER Interesting also that the Wikipedia Community has voted to stop accepting donations in cryptocurrencies.
---
The death of the gas station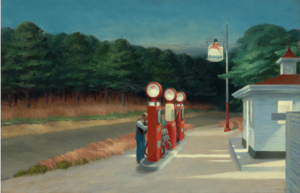 From Vox:
Slowly but surely, electric cars and trucks are taking over American highways. The White House aims for half of new vehicles sold in the US to be EVs by 2030, and auto giants like GM and Volvo want to go all-electric in a similar time frame. As utility companies hurry to expand the number of charging stations — a critical step for the EV transition — the future of the gas station is in doubt.

Right now, gas stations are a regular part of American life, a place drivers go on a daily or weekly basis to fill up and sometimes grab a snack. But the fuel pump plus convenience store concept has much less to offer the country's small but growing number of EV owners.

While some gas stations have taken the leap and installed charging ports alongside their pumps, people tend to do the lion's share of their EV charging at home. And since EV chargers can be installed in almost any location that's connected to the power grid — they're now available in office garages and rest stops, and will soon be in some Starbucks parking lots — the gas station is increasingly unnecessary for some Americans.
And not just petrol stations either. There's a huge, localised industry of smallish local garages and workshops whose livelihood is intimately connected with the internal combustion engine.
---
My commonplace booklet
Ukraine Opens Russian Drone, Finds Canon DSLR Inside Link
And an old model, too. Secured with Velcro.
---
This Blog is also available as a daily email. If you think that might suit you better, why not subscribe? One email a day, Monday through Friday, delivered to your inbox. It's free, and you can always unsubscribe if you conclude your inbox is full enough already!
---