The flailing state
Long, angry LRB essay by Pankaj Mishra.
Sample:
The pandemic, which has killed 130,000 people in the US, including a disproportionate number of African Americans, has now shown, far more explicitly than Katrina did in 2005 or the financial crisis in 2008, that the Reagan-Thatcher model, which privatised risk and shifted the state's responsibility onto the individual, condemns an unconscionable number of people to premature death or to a desperate struggle for existence.

An even deeper and more devastating realisation is that democracy, Anglo-America's main ideological export and the mainstay of its moral prestige, has never been what it was cracked up to be.

Democracy does not guarantee good government, even in its original heartlands. Neither does the individual choice that citizens of democracies periodically exercise – whether in referendums or elections – confer political wisdom on the chosen. It might even delude them, as Johnson and Trump confirm, into deranged notions of omnipotence. The ideal of democracy, according to which all adults are equal and possess equal power to choose and control political and economic outcomes, is realised nowhere. The fact of economic inequality, not to mention the compromised character of political representatives, makes it unrealisable.

More disturbing still, voters have been steadily deprived, not least by a mendacious or click-baiting fourth estate, of the capacity either to identify or to seek the public interest. Modern democracy, in other words, bears little resemblance to the form of government that went under its name in ancient Greece. And in no place does democracy look more like a zombie than in India, Anglo-America's most diligent apprentice, where a tremendously popular Hindu supremacist movement diverts attention from grotesque levels of inequality and its own criminal maladroitness by stoking murderous hatred against Muslims.
---
Microsoft plays catch-up with Teams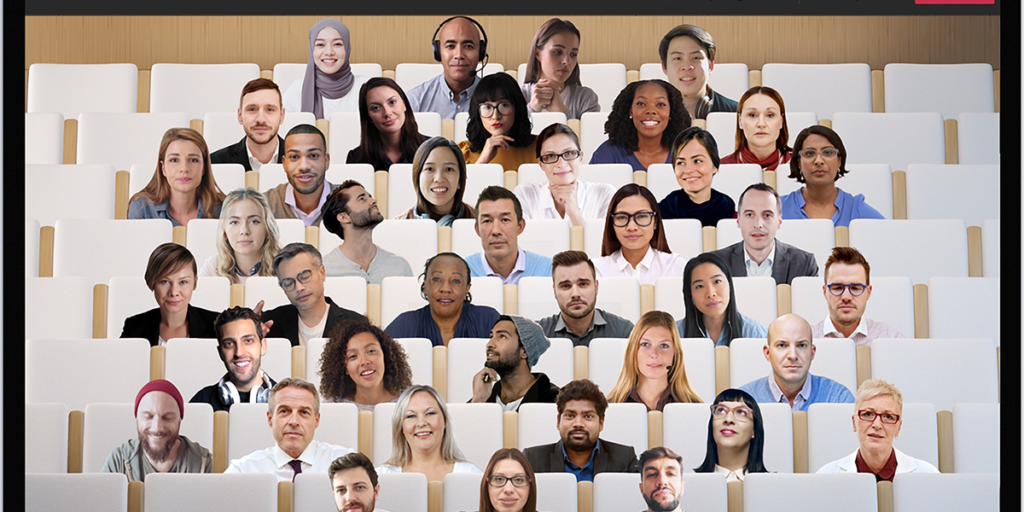 One of the funnier aspects of the pandemic is how the tech giants were caught napping with their sub-optimal video-conferencing systems, leaving the field open for Zoom to boom. Ever since then they've been racing to catch up.
Now it's Microsoft's turn to announce a major upgrade to its product — Teams.
Today we're announcing a set of new features in Microsoft Teams that make virtual interactions more natural, more engaging, and ultimately, more human. These features offer three key benefits for people at work and in education. First, they help you feel more connected with your team and reduce meeting fatigue. Second, they make meetings more inclusive and engaging. And third, they help streamline your work and save time.
They are:
'Together mode': "uses AI segmentation technology to digitally place participants in a shared background, making it feel like you're sitting in the same room with everyone else in the meeting or class".

'Dynamic view': "A set of enhancements we call dynamic view gives you more control over how you see shared content and other participants in a meeting. Using AI, meetings dynamically optimize shared content and video participants. New controls—including the ability to show shared content and specific participants side-by-side—let you personalize the view to suit your preferences and needs". Includes "include large gallery view (rolling out in August), where you can see video of up to 49 people in a meeting simultaneously, and virtual breakout rooms, which allow meeting organizers to split meeting participants into smaller groups for things like brainstorming sessions or workgroup discussions".

'Video filters': "Before joining a meeting, you can use the filters to subtly adjust lighting levels and soften the focus of the camera to customize your appearance.
It remains to be seen if this really makes Teams more usable than the competition.
---
Here's a way to think about Facebook
Imagine a factory that allowed anyone to bring toxic waste there, any time of day or night, and promised to store it. Imagine that in addition to storing the waste, the factory would exponentially increase the amount of toxic waste and enlist wide swaths of the population into adding their own pollution to the mix. Imagine that as part of its service, the factory would continually spew those toxins into our air, water, and soil, poisoning millions of people. Imagine then that the factory devoted some small degree of their services to cleaning up some of those toxins, well after much of the toxic waste had been distributed, and then asked to be congratulated for cleaning up 90% of the spills (according to its own unverifiable metrics). Lastly, at every opportunity, the factory would proudly proclaim that it doesn't profit from distributing toxic waste.
From Chris Gilliard, writing in OneZero.
This is an example of a rhetorical tactic that might help break the "learned helplessness" of populations dazzled or intimidated by tech platforms. It's a tactic I've used often — most recently in a long essay — Slouching towards Dystopia that appeared in the New Statesman in late February. What gives it its power is the fact that many of the things that we accept unquestioningly when online would be instantly regarded as totally unacceptable if anyone tried to impose them in real world. Nobody, for example, would sign a contract as skewed and one-sided as the average End User Licence Agreement (EULA) that people casually click to accept on the Web. If you want to alert people to what is happening, you have to translate it first into a real-world context.
---
Slate Star Codex, Silicon Valley and an arcane storm in a tea cup
I've been an interested reader of a blog called Slate Star Codex for a while, but one day last month when I visited it I found just a headline — "NYT Is Threatening My Safety By Revealing My Real Name, So I Am Deleting The Blog" — followed by this:
So, I kind of deleted the blog. Sorry. Here's my explanation.

Last week I talked to a New York Times technology reporter who was planning to write a story on Slate Star Codex. He told me it would be a mostly positive piece about how we were an interesting gathering place for people in tech, and how we were ahead of the curve on some aspects of the coronavirus situation. It probably would have been a very nice article.

Unfortunately, he told me he had discovered my real name and would reveal it in the article, ie doxx me. "Scott Alexander" is my real first and middle name, but I've tried to keep my last name secret. I haven't always done great at this, but I've done better than "have it get printed in the New York Times".

I have a lot of reasons for staying pseudonymous…
I was puzzled by this and wondered what lay behind it. But life is short and I was doing a daily Quarantine diary and had other work to do, so I left it as just another of those unsolved mysteries.
But in true New Yorker style, the New Yorker couldn't let it go and now there's a long essay by Gideon Lewis-Kraus which takes a deep dive into the background.
Turns out it's mostly about an arcane field of battle in the culture wars. As Miss Brodie says of chemistry in The Prime of Miss Jean Brodie, "For those that like that kind of thing, that is the kind of thing they like." It is interesting, though, and revealing about a particular cast of mind in Silicon Valley.
---
This blog is also available as a daily email. If you think that might suit you better, why not subscribe? It's free. One email a day, delivered to your inbox at 7am UK time every morning. And there's a one-click unsubscribe button if you think your inbox is crowded enough already!
---