Fox-Amphoux roofscape, originally uploaded by jjn1.
Today we went to one of my favourite places in the Var — the tiny hilltop village of Fox-Amphoux. It's an old Roman village at the intersection of two Roman roads, 540m above sea level with a lovely panoramic view of the surrounding countryside and it's one of the quietest and most peaceful places I know. It has no shops, one tiny hotel and an artist's studio. We sat on the steps of the church, in the shade of a nettle tree that is believed to be several hundred years old, and had a delicious picnic.
The village has one claim to fame, though. The clue is in this crude plaque: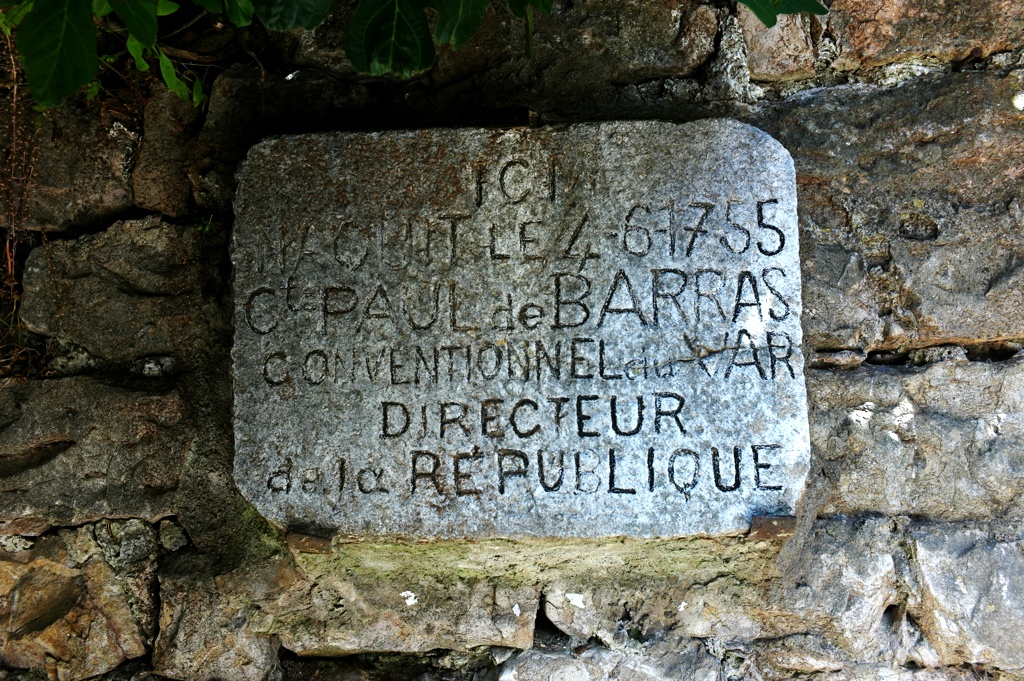 It's the birthplace of Paul de Barras, who was one of the leading figures in revolutionary and post-revolutionary France, and was for four years one of the most powerful men in France. (He was the lead member of the five-man French Directory between 1795 and 1799.)
Given the difficulties of communication at the time, one wonders how much the inhabitants of this place ever knew about their famous son. And whether he ever visited it after he'd gone on to greater things.