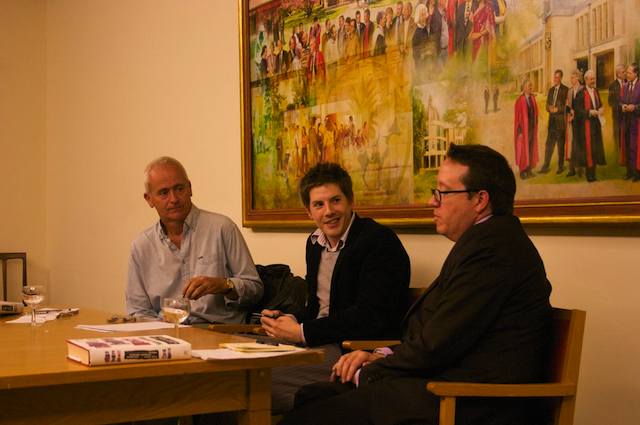 Photograph by Michael Dales.
We had a terrific seminar last Monday in Wolfson. Nick Davies (left in the photograph) came to talk about his book, Flat Earth News, a scorching critique of the UK newspaper industry, and John Kelly (right) of the Washington Post was the discussant. The event was chaired by Phil Parvin (centre). MP3 of Phil's introduction is here. For Nick Davies's presentation, click here. And John Kelly's comments are here.
John later posted a thoughtful account of the discussion on his blog. He also counted all the roundabouts between Cambridge and Oxford. Guess how many? Er, 71.