Bike Park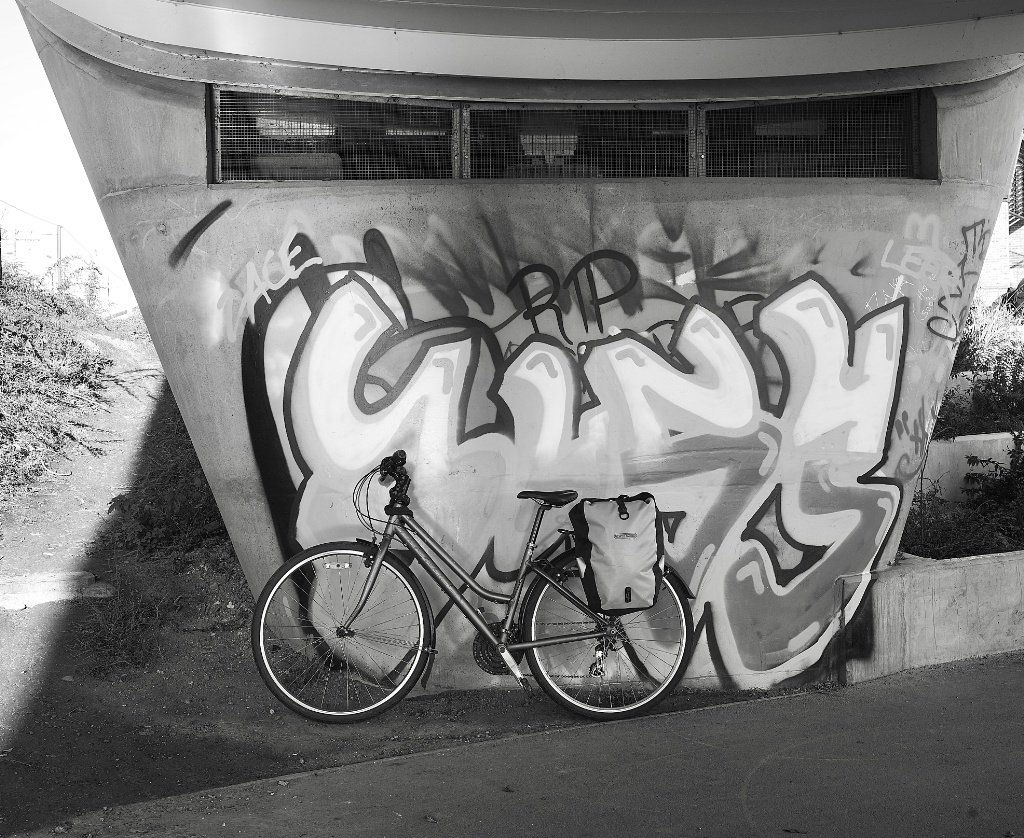 Seen on a riverside walk on Saturday.
---
Quote of the Day
"Conservative, n: A statesman who is enamored of existing evils, as distinguished from the Liberal who wishes to replace them with others."
Ambrose Bierce (from his Devil's Dictionary)
---
Musical alternative to the morning's radio news
Martin Hayes and John Cahill | The Cat In The Corner & John Naughton's Jig
I would, of course, like to be able to claim that the second jig was one of my compositions, but alas there are many of my namesakes out there, and at least one of them has real musical talent!
Martin Hayes has a gig in the Cambridge Junction on January 29 and I've already bought the tickets.
---
Long Read of the Day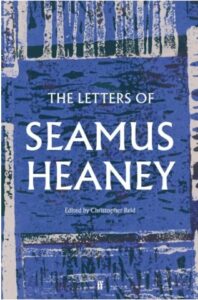 John Banville's review of Christopher Reid's 800-page selection of Seamus Heaney's astonishing correspondence is generous and insightful.
Heaney was as fluent in prose as he was sublime in verse, as readers will know from his essays and articles, and his extensive memoir, Stepping Stones, compiled in interview form with the poet Dennis O'Driscoll. Yet the style in the letters, many of them obviously composed at breakneck speed, is astonishing in its quality and unflagging grace. As one of his correspondents said of Heaney: "He makes the simplest words shine."

Despite occasional asperities, his generosity and enthusiasm for the work of others are remarkable. Here he is writing in 2006 to Ted Hughes's widow, Carol, about the poet's posthumous Selected Translations – and note the beautifully sustained oceanic metaphor: "The delights are dolphin-like, the mighty talent rising again and showing his back above the elements … I got the book and swam in and out of the different coves and caves, safe havens (few) and strange strands. A strong sense of being lifted on the tide of it all."

Heaney could not have had a better editor than Reid. The task was surely enormous, but Reid fulfils it with a Heaneyesque diligence and scrupulousness. The choice of letters is never less than apposite, the scholarly apparatus discreet to the point of invisibility, and the endnotes to each letter are kept to a minimum.

On this last point, Reid remarks that "the sheer outward-facing busyness" of Heaney's life, as man and poet, "called for equally busy footnotes". In fact, there is no sense of busyness here. Reid's method is to leave the letters themselves clear and cleanly readable, then attach the necessary explanatory matter at its end, often in no more than a few deft lines. The result is an uncluttered text that is a pleasure for the eye as well as to the mind…
It's a really elegant review, worth reading in full. And if I needed convincing that I should buy the book, Banville's coda would have clinched the deal.
This is a marvellous book, lovingly edited, beautifully produced – the paper is notably good, a rare thing these days – and brimming with literary insights, much laughter, a sprinkle of gossip and the poet's insuppressible joie de vivre, even in adversity. Buy it, read it, and keep it to hand on to your children.
— except that I had already ordered it! I can always pretend that it was a Christmas present from my children.
---
The power of FOMO
Yesterday's Observer column:
On 22 September last year, a fascinating article appeared on the website of Sequoia Capital, one of the leading venture capital firms in Silicon Valley. (It trades under the motto: "We help the daring build legendary companies.") The article in question was a breezily readable piece about a tech wunderkind who had recently flashed on to the company's radar screen. His name was Sam Bankman-Fried (henceforth known as SBF) and he was the founder of Alameda Research, a hedge fund specialising in cryptocurrency, and FTX, a spectacularly growing and profitable exchange that enabled holders of crypto assets to trade efficiently and freely.

Today, that glowing tribute to this young genius is nowhere to be found on Sequoia's website. Why? Because only the other day a New York jury convicted him of fraud and conspiracy to launder money in a crushing verdict that could keep the lad in prison for decades – and perhaps also whet the appetite of US authorities for bringing the crypto sector to heel. In the end, about $8bn of FTX's investors' money was missing. The verdict has also mightily embarrassed the top-tier venture capitalists who were mesmerised by SBF's ambitious fantasies – to the point where the lead sucker, Sequoia, felt obliged on 10 November to bury the online evidence of its delusions by removing the profile from its website.

Fortunately, the internet has a very good memory in the shape of the Wayback Machine, which had thoughtfully archived Sequoia's glowing testimonial for SBF for our delectation. And, boy, does it make for delightful reading…
Do read the whole piece.
---
My commonplace booklet
How low interest-rates foster madness
From David McWilliams's column in the Irish Times:
WeWork was a glorified subletting company, whose main so-called innovation seemed to be a lick of paint. The brainchild of a photogenic CEO, Adam Neumann, the company leased offices from owners on long leases and then rejigged them on more expensive short leases. It rented them out as shared spaces with "hot desks" to accommodate a new type of worker, a nomadic creature who wanted urban workspace. Essentially, it was a time horizon bet – longer leases are cheaper than shorter ones and if interest rates remained low, the company could finance the long-term cheaply and extract rent expensively in the short-term.

Ten years ago, with commercial property still lagging after the crash and interest rates moving towards zero, this rather plodding insight was embraced enthusiastically by cash-rich investors. In the lead-up to an initial public offering in 2019, the company was valued at $47 billion, but the company was losing more than $200,000 an hour. Since it was founded in 2010, WeWork has not once turned a profit. Last Wednesday, WeWork, which leases office space in 777 locations across 39 countries, filed for bankruptcy. This company is one of Dublin's biggest office tenants. These leases will come on the market now. Who is going to buy them?
Who indeed? McWilliams is a leading Irish economist who has an impressive track record of calling time on the BS consistently retailed by my country's political establishment. And in this column he makes the point that the process of 'creative destruction' (Joseph Schumpeter's idea of the motive power that drives capitalism — where good businesses replace bad ones, mimicking natural selection in evolution — doesn't work if certain costs (e.g. interest rates) are kept artificially low. When this happens, so called 'unicorns' like WeWork and FTX are kept alive for far longer than they deserve.
---
This Blog is also available as an email three days a week. If you think that might suit you better, why not subscribe? One email on Mondays, Wednesdays and Fridays delivered to your inbox at 6am UK time. It's free, and you can always unsubscribe if you conclude your inbox is full enough already!
---