Walking back through Chinatown from (a working) lunch in Soho, Quentin and I came on this curious street scene.

On the left was a film crew, complete with camera and huge flood light. The focus of attention was a small family group — Mum, Dad, two daughters — shown below having their make-up adjusted.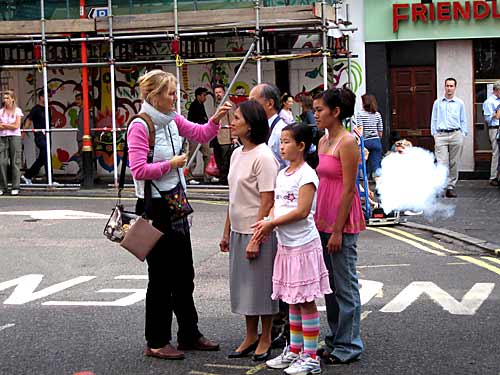 Behind them, a woman was fussing with a smoke machine.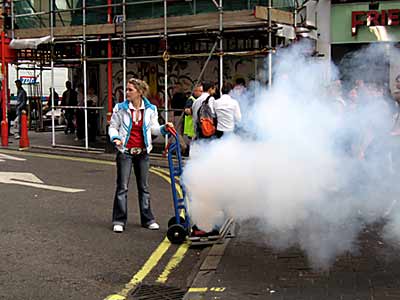 What, we wondered, was all this about. A documentary about the new affluent Chinese tourist? A feature film? A spoof? And why the smoke machine? We hadn't time to find out, alas — our train beckoned. Another of life's unsolved riddles. Sigh.