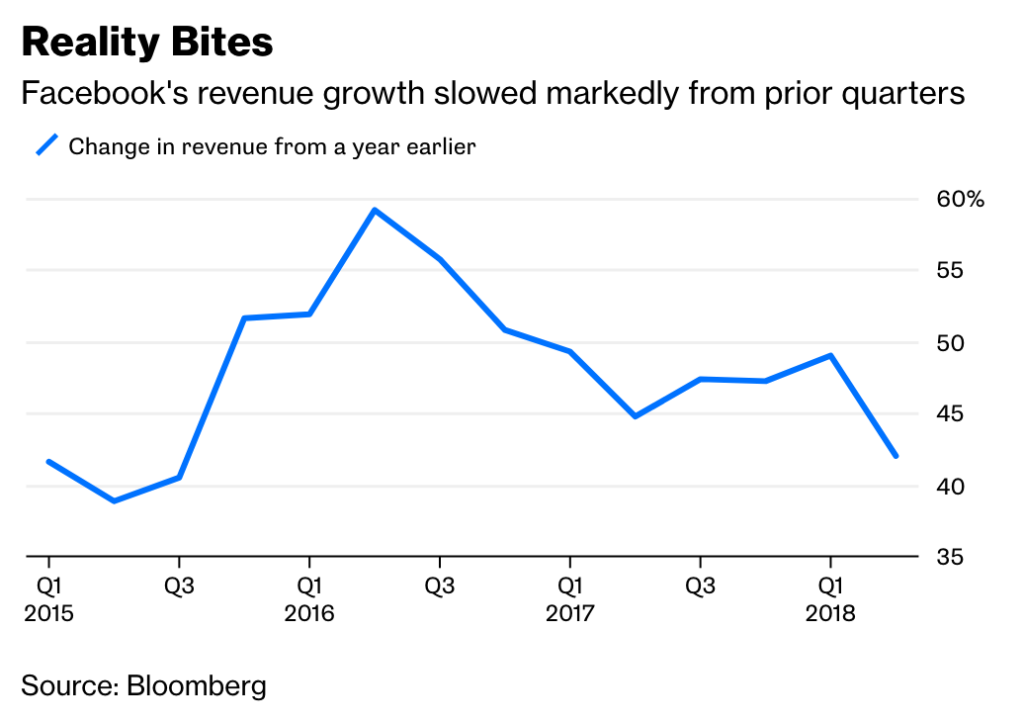 This — from Bloomberg — is interesting:
Facebook Inc. hasn't been able to do anything right — except when it comes to making money, where it could do nothing wrong.

That changed on Wednesday, when the company posted disappointing growth in revenue, profits and the number of visitors to its digital hangouts. Results are still stellar by the standards of most companies, but investors in fast-growing technology companies react badly when their high hopes aren't met, as Netflix recently found out. Facebook hit a record stock price on Wednesday, but after the release of its financial results, its shares dropped a stunning 24 percent in after-hours trading.

And no wonder. The company's financial results, and especially its glimpse into a more pessimistic financial future, were utter disaster for investors. If what the company predicts comes to pass, the internet's best combination of fast revenue growth and plump profit margins is dead. All at once, it seemed, reality finally caught up to Facebook.
Well, among other things (including plans for its very own earth-orbiting satellites), those 20,000+ content 'moderators' have to be paid for somehow.