The Sociopath: 2010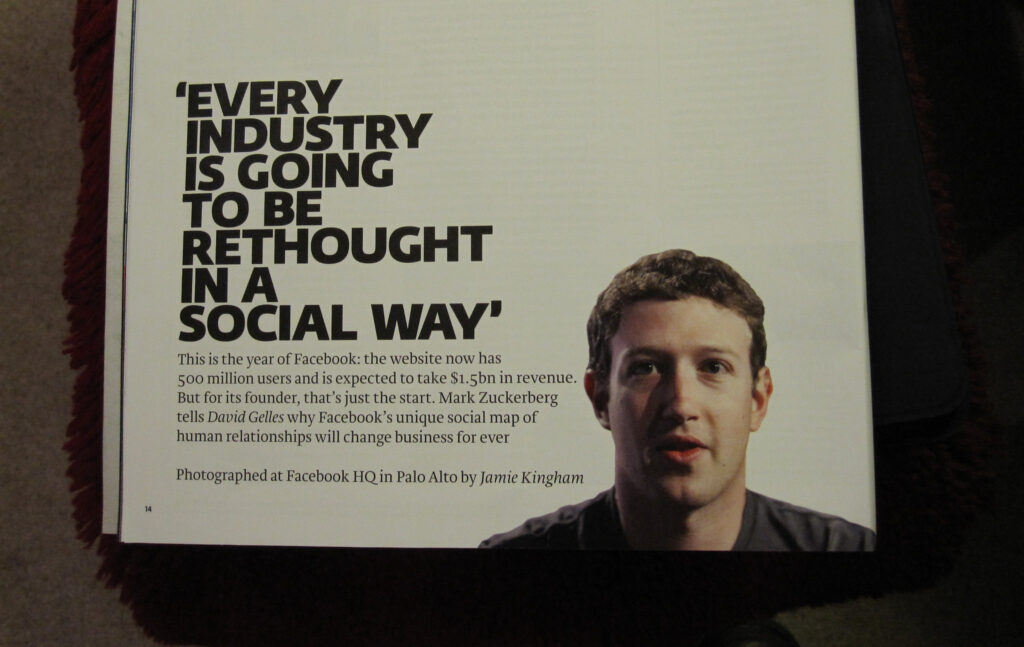 What a difference a decade makes.
---
Quote of the Day
"I work for a government I despise for ends I think criminal."
John Maynard Keynes, 1917, in a letter to Duncan Grant.
I wonder how many officials in the US and UK governments currently feel the same way.
---
Musical alternative to the morning's radio news
Hothouse Flowers – I Can See Clearly Now
---
Turns out, Boris Johnson doesn't do detail. Who knew?
John Crace, writing about yesterday's Prime Minister's Questions:
Starmer started with some basic detail. On 11 May Johnson had promised the country he would be guided by the science at all times. On 21 September the Sage scientists had recommended a short circuit breaker. So at what point did the prime minister decide to abandon the science and cobble together a three-tier regional system with which almost no one was happy?

Despite having had the whole morning to prepare for such an obvious question, Boris looked genuinely bemused. As if he had quite forgotten it was Wednesday and had been hoping for a lie-in. So he did what he always did. He filled dead air with dead words. When he had said he was going to follow the science, he had never intended to imply he would do so faithfully. Rather he was going to pick and choose the bits he liked. He reminded me of a builder I once used who, when I observed the kitchen floor was not level, replied that I had never specified it should be "dead level".
Amazing to think that this clown is the Prime Minister of a major country.
---
U.K. Plans New Law to Undo Foreign Deals on Security Grounds
This from Bloomberg is interesting:
Boris Johnson's government is drawing up plans for a radical new law that would give ministers power to unravel foreign investments in U.K. companies — potentially casting doubt on deals that have already been concluded — to stop hostile states gaining control over key assets.

The National Security and Investment Bill is in the final stages of drafting and could be published later this month, according to people familiar with the matter who spoke on condition of anonymity because the subject is sensitive.

It aims to cover deals in sectors such as defense and critical infrastructure, and will make provisions to protect sensitive intellectual property.

Among the most potentially controversial parts of the draft law is a proposal to allow the government to intervene retrospectively in circumstances where national security is an issue. That would mean allowing government officials to look at past takeovers and mergers where concerns have been raised.
It's got Dominic Cummings's fingerprints all over it. Especially the retrospective bit. I'm willing to bet that it'll affect the proposed Nvidia takeover of ARM.
---
Kara Swisher on Zuckerberg, the slow learner about Holocaust denial
Good column, in which she reprises her famous interview with Zuckerberg and thinks about what questions she would like to ask him now.
Since that interview with me two years ago, Mr. Zuckerberg has talked to a lot of reporters, but has declined to do another interview with me, although I have asked time and again. That's a shame, because I have a lot more questions for him. Such as:

Why tell everyone that you do not want to be an arbiter of truth after you purposefully built a platform that absolutely required an arbiter of truth to function properly?

Why did you never build firebreaks that could have dampened the dangerous fires of disinformation that you have let burn out of control?

Were you motivated by a need to expand the business without limit or by a real belief that human beings would behave if you let them do anything they wanted?

And most important, now that we agree that Holocaust deniers mean to lie, can we also agree that we need to remake the nation and also Facebook so that we can have a real dialogue built on community? You always said that was your goal, right?

Or, after all this time and pain, is that completely idiotic?
It's idiotic to expect anything good from this guy.
---
Nihilistic password security questions
Lovely piece of satire by Soheil Rezayazdi on McSweeney's. Here's a sample:
What is the name of your least favorite child?

In what year did you abandon your dreams?

What is the maiden name of your father's mistress?

At what age did your childhood pet run away?

What was the name of your favorite unpaid internship?

In what city did you first experience ennui?

What is your ex-wife's newest last name?

What sports team do you fetishize to avoid meaningful discussion with others?
Lots more, but you get the point.
---
First documented death from a ransomware attack
From Bruce Schneier's blog:
A Düsseldorf woman died when a ransomware attack against a hospital forced her to be taken to a different hospital in another city.

I think this is the first documented case of a cyberattack causing a fatality. UK hospitals had to redirect patients during the 2017 WannaCry ransomware attack, but there were no documented fatalities from that event.

The police are treating this as a homicide.
---
This blog is also available as a daily email. If you think this might suit you better, why not subscribe? One email a day, delivered to your inbox at 7am UK time. It's free, and there's a one-click unsubscribe if you decide that your inbox is full enough already!
---