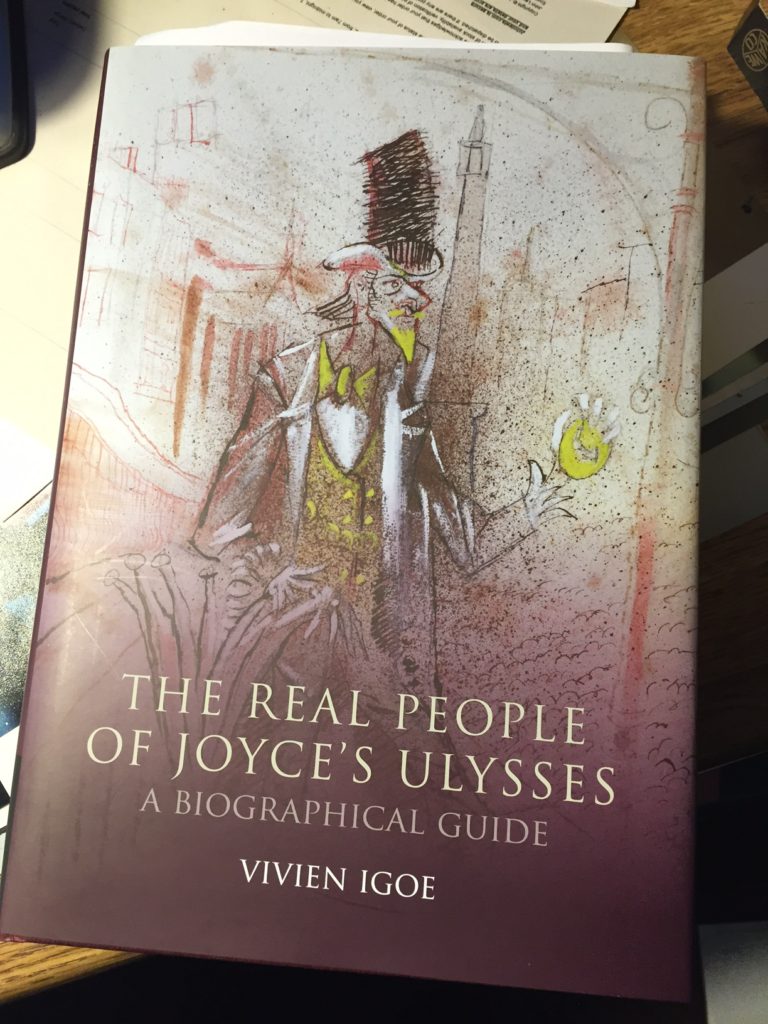 Today is Bloomsday — the day when Joyce enthusiasts all over the world celebrate Ulysses. In my case, I always host a Bloomsday lunch in which guests drink red Burgundy and eat Gorgonzola sandwiches. Why? Because that's what Leopold Bloom had when he lunched in Davy Byrne's pub, taking a break from his perambulations around Dublin.
This year's lunch was special because one of the guests was an old friend, Dr Vivien Igoe, who is one of the foremost experts on Joyce's connections with his native city. Her new book, The Real People of Joyce's Ulysses came out last week, and throws a fascinating light on Joyce's powers of observation and imagination.
We've always known that most of the hundreds of characters in Ulysses were drawn from real people, and many of them appear under their own names in the pages of the novel. But who were they, really? Now we know, thanks to an extraordinary piece of scholarship.