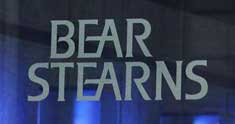 Oooh…. there's something really delicious about the news that JP Morgan Chase is picking up Bear Stearns for a song. As I recall, Bear Stearns was the only major Wall Street bank which refused to participate in the whip-round to rescue the Long Term Capital Management hedge fund in 1998.
In a shocking deal reached on Sunday to save Bear Stearns, JPMorgan Chase agreed to pay a mere $2 a share to buy all of Bear — less than one-tenth the firm's market price on Friday.

As part of the watershed deal, JPMorgan and the Federal Reserve will guarantee the huge trading obligations of the troubled firm, which was driven to the brink of bankruptcy by what amounted to a run on the bank.

Reflecting Bear's dire straits, JPMorgan agreed to pay only about $270 million in stock for the firm, which had run up big losses on investments linked to mortgages.

JPMorgan is buying Bear, which has 14,000 employees, for a third the price at which the smaller firm went public in 1985. Only a year ago, Bear's shares sold for $170. The sale price includes Bear Stearns's soaring Madison Avenue headquarters.

The agreement ended a day in which bankers and policy makers were racing to complete the takeover agreement before financial markets in Asia opened on Monday, fearing that the financial panic could spread if the 85-year-old investment bank failed to find a buyer…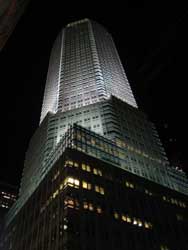 I know this stuff is serious and I ought to be very grown-up about the fact that all our pensions are tied up in this nonsense, etc. etc., but still…
What's also interesting is the speed and efficiency with which the ailing bank was rescued: compare that with the fiasco of Northern Rock. In the pre-FSA regime, the bank of England could have organised the same kind of swift, ruthless, effective rescue.