Coffee-break, Piccadilly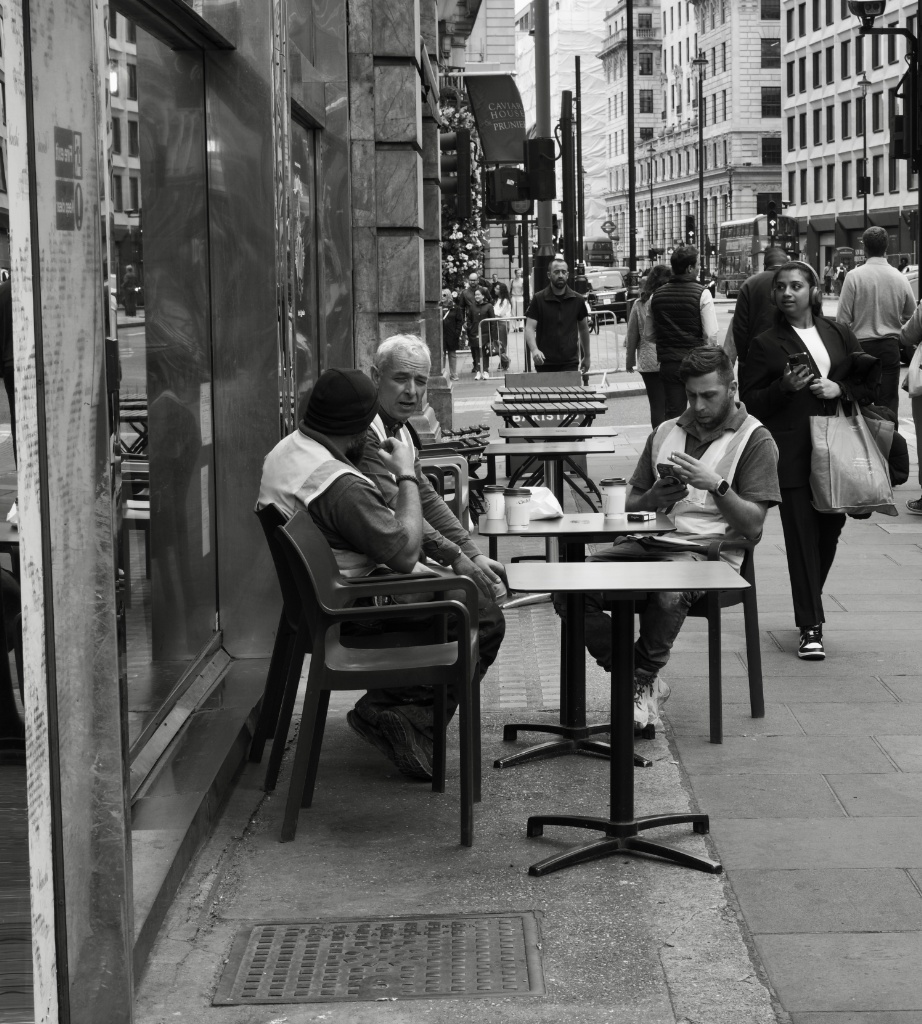 ---
Quote of the Day
"Mr Eliot is at times an excellent poet and has arrived at the supreme Eminence among English critics largely through disguising himself as a corpse."
---
Musical alternative to the morning's radio news
FullSet | The Glen Road to Carrick
I've been on that road a few times.
---
Long Read of the Day
About That Sonic Boom Over Washington
James Fallows is a distinguished American journalist whom I've followed for years. He's also a keen aviator with his own plane who writes entertainingly about private flying in the US. Even though I'm not a pilot I've always found his flying notes interesting, so I sat up when I saw this post on this blog.
The context is that residents of Washington D.C. (where Fallows lives some of the time) heard a sonic boom the other day as two F-16 fighter jets broke the sound barrier as they accelerated to catch up with a private jet flying over the capital.
What happened: The big picture. The Citation business-jet airplane, with four people aboard, flew from Tennessee to its intended destination on Long Island. The four people were: the pilot, the daughter and the 2-year-old granddaughter of the plane's owner, and a nanny. The takeoff site was Elizabethton, a small airport in eastern Tennessee, and the destination was Islip, near a family house in the Hamptons on Long Island.

The plane made its northward course without apparent problem, and then seemed to turn to line up for a landing at Islip. But it never descended below 34,000 feet—a jet's cruising altitude, and very far above the approach altitude for a landing. It overflew Islip and headed straight back over hundreds of miles toward the DC area. Planes flying at this altitude are required to be in constant touch with air traffic controllers. Reportedly this plane was "NORDO"—no radio, and no contact with anyone else.

The Citation finally crashed in a wooded area some 150 miles southwest of DC, on the hilly border between Virginia and West Virginia. This is where it apparently ran out of gas…
Read on. The mystery deepens.
---
Sunak: ChatPM
John Crace, writing on the current UK Prime Minister:
Sunak is a mere shell of the man he once was. Or thought himself to be. Time and again he is left mouthing meaningless statements that not even he believes. That he has no idea who has been in power for the last 13 years. But when he finds out he will be sure to give them a good bollocking. Because they have screwed up big time. That things are getting so much better. The cost of living crisis has passed. The economy is booming. New hospitals are appearing by the day. That sort of nonsense. The stuff we all know is lies.

Worse still, he appears to have lost the use of language. Rish! was also meant to be one of the great communicators. Someone who could empathise. The tech bro multimillionaire who could feel our pain. Would suffer with us as the cost of heating his swimming pool soared. Except he can't do any of this. Never could. His honeymoon period was just cognitive dissonance on our part. We were seeing what we had been told to see.

Now the wheels have well and truly come off. He can only speak in easily programmable sentences that can be used time and time again. In one 50-second soundbite after the disastrous local election results for the Tories, all he could manage was to repeat his five priorities a couple of times.

Somehow, he is achieving the seemingly impossible of making Theresa May sound like advanced AI…
Yep. And he's now made the apparently unforgivable sin of wearing Timberland Boots with skinny jeans. Honestly!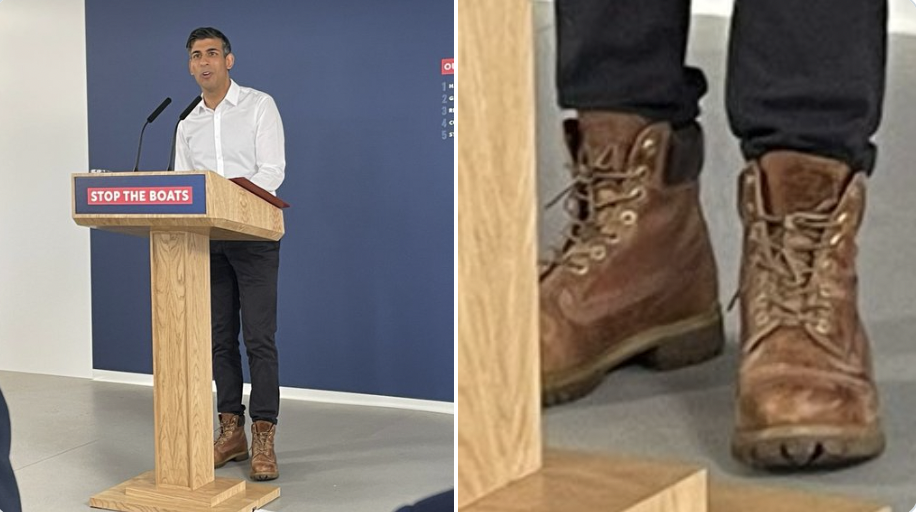 ---
Saudi reputation-laundering now extends to professional golf
From Sky News…
It's a sensational sports truce with significance beyond sport – further asserting Saudi wealth, status and soft power.

When LIV Golf split the world of golf by launching a rebel series last year, the established PGA Tour of America's moral outrage couldn't have been clearer.

The PGA claimed the Saudi sovereign wealth fund was using the "sport of golf to 'sports wash' the Saudi government's deplorable reputation for human rights abuses".

Hundreds of millions of pounds in signing on fees and prize money enticed stars, including former world No 1 Englishman Lee Westwood and six-time major winner Phil Mickelson, who were banished from the PGA for defecting.

Now it will be the PGA helping the Saudis launder their reputation through golf – announcing a merger by LIV that looks like a Saudi takeover.

It ends the acrimonious legal dispute to unite golf, three months before the Ryder Cup.

The European Tour – known as the DP World Tour through its Dubai title sponsor – is also part of the new commercial entity with the PGA and LIV.

Be in no doubt – the power in golf has shifted decisively to Riyadh.

The combined golfing behemoth will be chaired by Yasir Al-Rumayyan, the governor of Saudi's Public Investment Fund.

It is PIF that has also owned Newcastle United since 2021 with Al-Rumayyan at the helm – winning over fans by securing a return to the Champions League after two decades.
Oh, and by the way, "Human rights concerns are largely overlooked by fans just pleased to be back in the Champions League after two decades with ownership willing to invest."
---
Apple's vision of the future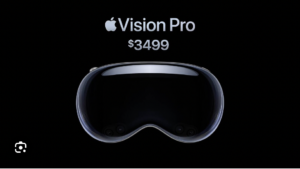 Like most of the tech commentariat, I watched Apple's presentation of its long-heralded Vision Pro augmented reality headset on Monday. Since I never write about stuff I haven't tried (or owned) I am outsourcing the task of describing it to Ben Thompson, one of the smartest people around and for whose daily newsletter I pay a handsome subscription — because he has had a chance to play with the device. His report is here and it's interesting throughout.
TL;DR version:
It's far better than I expected, and I had high expectations. The high expectations came from the fact that not only was this product being built by Apple, the undisputed best hardware maker in the world, but also because I am, unlike many, relatively optimistic about VR. What surprised me is that Apple exceeded my expectations on both counts: the hardware and experience were better than I thought possible, and the potential for Vision is larger than I anticipated. The societal impacts, though, are much more complicated.
Worth reading in full. The headset will retail at $3,499 in the US early next year.
---
Alison Gopnik on ChatGPT as a cultural technology 
Terrific short (15-minute) lecture by Alison Gopnik, arguing that Large Language Models should be regarded as a new 'cultural technology' — like language, writing, print, libraries, Internet search and Wikipedia – I.e. technology that allows humans to access and summarise and use all the other knowledge that other humans have made over the generations."
Comes like a breath of fresh air in the current cacophony over 'AI'
---
This Blog is also available as a daily email. If you think that might suit you better, why not subscribe? One email a day, Monday through Friday, delivered to your inbox. It's free, and you can always unsubscribe if you conclude your inbox is full enough already!
---