About me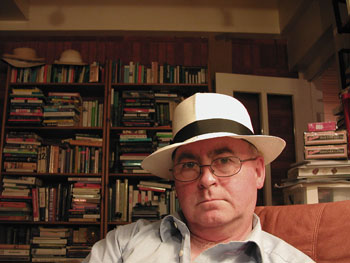 I'm currently:
A Senior Research Fellow at Cambridge University's Centre for Research in the Arts, Social Sciences and Humanities (CRASSH)
Vice-President of Wolfson College, Cambridge
Emeritus Professor of the Public Understanding of Technology at the Open University
An Adjunct Professor at University College, Cork
My most recent book, From Gutenberg to Zuckerberg: What You Really Need to Know About the Internet
, which Quercus Books published in 2012. Random House is publishing a US edition.
Other activities:
I am the Internet columnist of the London Observer. You can find an archive of my Networker columns here;
Emeritus Fellow of Wolfson and Director of the College's Press Fellowship Programme;
Along with Richard Evans and David Runciman, PI on a five-year Leverhulme-funded project on Conspiracy and Democracy which is based in the Cambridge Centre for Research in the Arts, Humanities and Social Sciences;
Academic Adviser to the Arcadia Project at Cambridge University Library a project that ran from 2008-2012 and had 19 Arcadia Fellows;
Author of a widely-read history of the Internet;
A Fellow of the Royal Society of Arts mainly because I was a member of the group that drafted the Society's Adelphi Charter on Creativity, Innovation and Intellectual Property;
An investor in technology start-ups;
Member of the Advisory Board of the Open Knowledge Foundation;
Member of the Strategic Advisory Board of Bloomsbury Academic Publishing;
Patron of the Cambridge Science Festival;
A keen (nay fanatical) photographer;
A grandfather (since November 2009);
A strange combination of taxi-driver and ATM machine (i.e. father of teenage children).
This Blog is named after Vannevar Bush's original concept of a system for associative linking which eventually was realised as hypertext and later as the World Wide Web. The story in told in some detail in my book, A Brief History of the Future: the origins of the Internet.
Best email address for me: john.jnaughton [at] gmail.com